Our Products
Online to Offline Business Model – The Future Of Ecommerce Business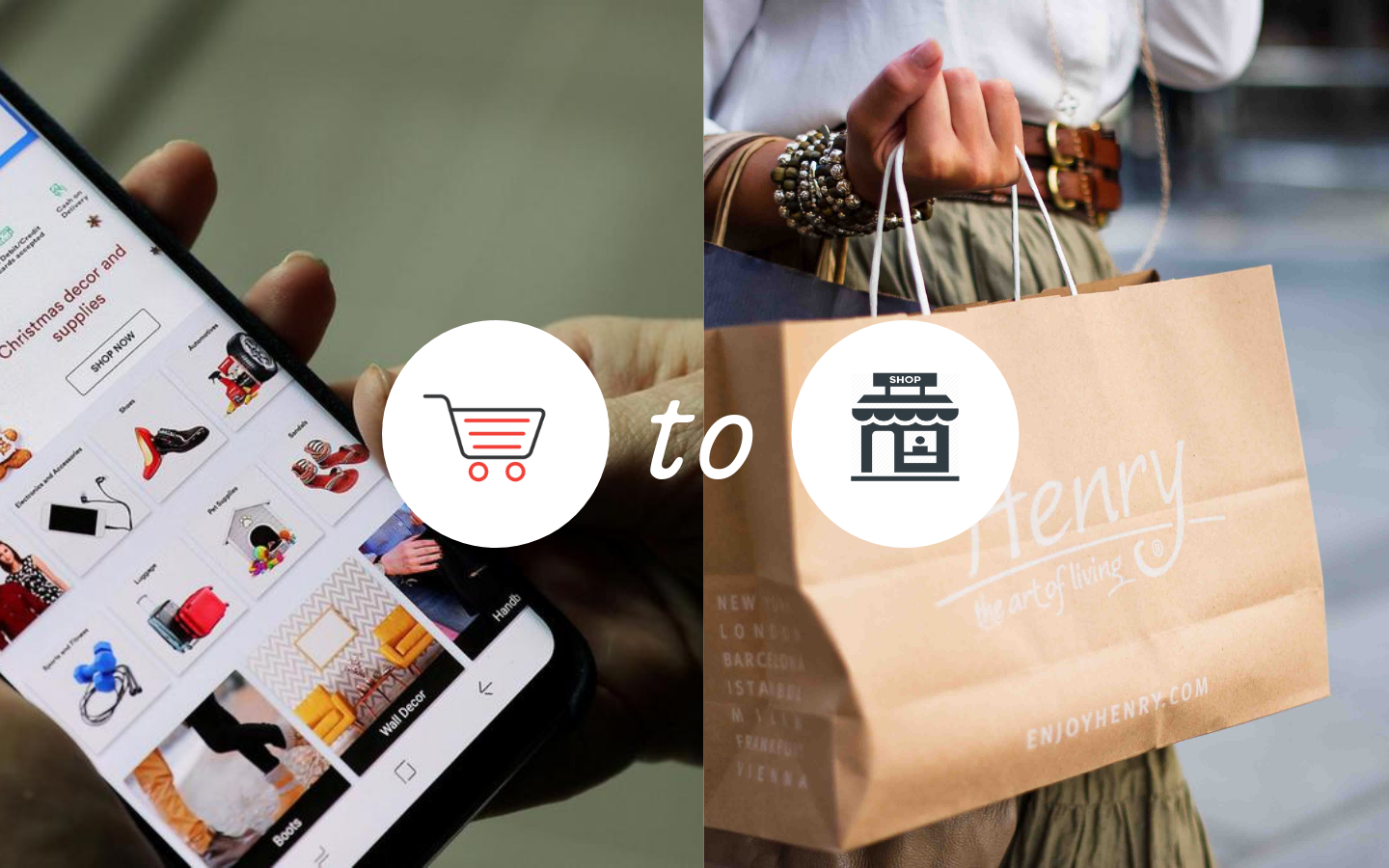 6 min read
E-commerce websites are on top and have won the majority in shopping space. But with online to offline model still, there is space for offline retailers to take an upper hand. The credibility and reliability play a major role. Online shopping is escalating to a new level, but a saying prevails, there is an end for every good thing, well said. Peoples aren't completely regretting online shopping. What they expect is, see and feel the product before they buy.
The growth of O2O e-commerce model
This term O2O came to use in 2010 when the e-commerce websites were exploding on all ranges. It seemed that this term is not going to cause any damage to the success of an online store. But down the lane, it stayed to prove a point, that at some point all e-commerce giants are to follow this model.
A key for any business is to fulfill the customer expectation. online shopping may have many benefits for users. But still somewhere peoples feeling good and satisfied with offline shopping.
Soon you could see offline stores with the tagline as "order from wherever you are and collect it on the go from here".
Benefits for retailers and customers
Ease of internet access and booming online e-commerce stores concerned offline retailers. This brought a huge downfall in the number of customers visiting the offline store.
Only 11% in sales are deeming online websites are ineffective. Which won't encourage many. So where this idea failing is, gaining the belief of customers.
11 easy ways to gain loyal customers for online shopping websites
1. Provide varieties under categories and be easy on eye.
2. High-quality images and images covering nook and corner of the product
3. Give the right specs and brief description also about how it could help them.
4. Provide at least more than one payment option for making payments
5. Prove your credibility with secure cash transactions and secure user details.
6. Be crisp and clear on return policies.
7. Lure users with some reward points on every sale.
8. Provide timely cashback offer when paid through E-wallets. Without a doubt, it will lure the users.
9. Provide instant notification about the order status until it gets delivered.
10. Provide hassle free experience with personals to assist on call at any time, for any queries.
11. Process the refund request without delay and without questioning user interests. It can win you more customers.
Online shopping emerged with a single vendor system. Admin will manage and sell his own product on his site. Then it evolved as a multi-vendor marketplace. Admin/owner will set up a common platform for trade. Any different seller can make use of this platform and can sell their products. And O2O is the upcoming big thing in e-commerce business industry.
Advantages of the online store
• This provides an easy way of shopping for users. A user can surf products and can place an order at any time and from anywhere.
• For sellers, it relieves them from their cost spending for rent in setting up a physical store.
• Every shopping website has good traffic. So it is a huge benefit for sellers which can provide instant reach for their products.
• The customers can custom search according to their needs. And can compare prices from vendor to other vendors and much more.
• Users are not pushed to shop. They can take their own time, scroll up and down and if wished can place an order at their any comfortable time.
• The main hassle of shopping is, peeking through the rush and standing on queues for a long time. These all are completely eradicated on online shopping.
• Recently shopping websites have added many new features. some of those are, users can schedule their delivery date and time, select a vendor and much more.
Disadvantages of the online store
One disadvantage of online store bogs down all the advantage of online store posses. Those are,
• A word from the mouth and at times ads are all needed to market a physical store. But online stores demand more on marketing. It requires a great introduction, timely reminders, and aggressive marketing.
• Images posted for the listed product may not exactly describe the product and may change. This message is present even on leading shopping websites. This reduces the credibility and arouses a strong doubt in the user's mind. And which makes them think to buy the same on the offline store.
• Users provided with the option of COD in their orders. But products with big price tag may not have COD, so users will have to pay for it through their credit/debit cards. Even though the site is well secured still it plants a seed of doubt in enrolling card details on the website.
• Many complaints have risen recently as online websites have sent a false box. If not for the mistake of that brand the parcel and packers should be liable for that.
• Anyway, the sufferers are the consumers. Who would like to see some weird stuff in the place of ordered product?. This makes them feel offline is way better than online.
Take the dual route
Offline and online aren't competing with each other. It's all about with which system the retailers can provide users with the best UX.
Each system is having its own merits and demerits. So why not combine both systems to combat its demerits and make it as the win-win situation in all cases.
Sounds like a good idea right?
The o2o e-commerce model suggests the same, many call it a trillion dollar opportunity. So down here let's see why…
The business model of o2o model
This may well be the best solution to move forward into the future. So it is very essential for you to know how it will work to chalk your strategy.
It works as the name suggests, the sale will take place in two ways. Where users can surf the website for their needful products under the right category. Then they can select their preferred one and place the order.
This system is as same as on all prevailing online shopping websites. The only difference is a user can order online and check out it on offline.
This may sound like reserving a product to buy.
In the store, sellers can rack up all their products which may lure the user's to buy other products. Another advantage here is the buyer can view and demo the product in real time. And will get an idea for how well it suits his needs.
So here two major things have got accomplished,
Users once placed their order on the online website they don't have to wait to get it delivered.
So bringing customers to the physical stores was a tough task, but this system can make it happen.
Bring customers to store, they will additionally buy something with their desired product. This is the point of sale and the reliable revenue assured.
Combining both models in a single platform is the best way forward in the e-commerce business. It eradicates the complexity factor and brings great reliability.
AI, AR might enhance the shopping experience in the websites' but they may not guarantee for sale. Leading online shopping website might have tricks to lure and bring in users.
Traditional retailers may don't have doorstep delivery and virtual help service. But they own great reliability.
When technology joins with the offline model it will become hard for online stores to cope with. So for online stores, it is wise to opt for O2O model sooner than later.
Leave your comments below about this fast-evolving online to offline model.
Reach us Now…
Are you looking for clone scripts or app development services for your
online business venture?
Contact Us