Insights for Entrepreneurs
Popularize your furniture store with an impressive ecommerce script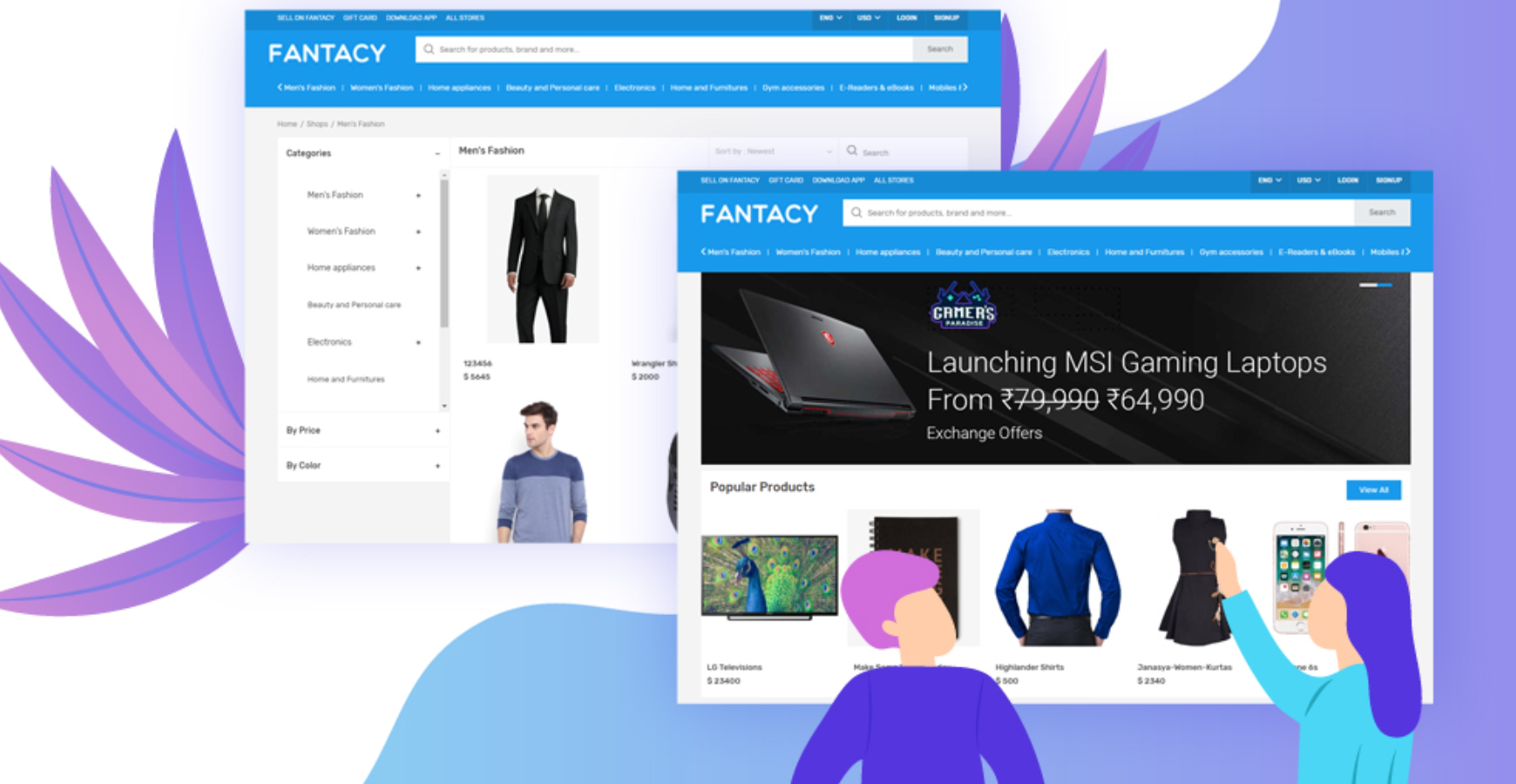 12 min read
When it comes to home decoration, everyone wishes to have cozy and elegant furniture set to give life to their home. So, it is really significant to pick impeccable furniture sets from an ideal place.
Nowadays, people prefer to purchase online as it really takes a lot of time to visit the store directly and to have a purchase then. According to Statista's digital market outlook, online furniture sales are expected to reach $190 billion worldwide.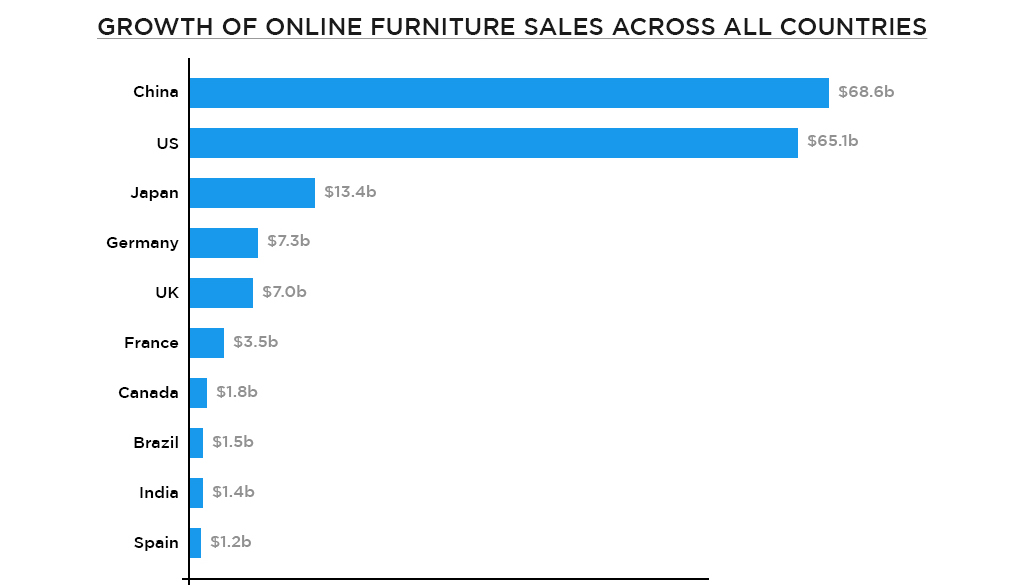 From this survey, it is clear that there is a rising demand for an online furniture platform worldwide. When it comes to a furniture ecommerce platform, no one including me will prefer a poorly designed and outdated website.
Normally, we will get attracted to an elegant site with user-friendly applications across different platforms. We will prefer a site with the latest, innovative technologies. This is because it gives us a convenient and easier mode of purchasing online.
So, it is essential to develop an effective furniture ecommerce script with attention-grabbing features. With this, it is easier to capture the customer's attention and thereby reinforcing brand identity. You will definitely reap the rewards when you make shopping easy for your consumers.
As a furniture business owner, many questions will arise in your mind now. How some online furniture businesses are so successful? At the same time, why some online furniture businesses could not shine and impress customers? What features must be incorporated into an online furniture store to grab more eyeballs? and many more. Let us see one by one in this blog.
Furniture companies excelling at ecommerce
To start with, you have to know about some successful furniture companies excelling in the ecommerce platform. Here, I have listed down some of those businesses. Take a quick look at it.
Wayfair
Wayfair allows users to search impeccable furniture sets at affordable prices. It has one of the largest online furniture and home goods sections. It consists of around seven million products from more than 7000 suppliers. The founders of Wayfair turned a market opportunity into an excellent and successful ecommerce site.
They focused more on internal digital transformation to draw customers. Now, Wayfair serves as one of the best, innovative ecommerce sites. It continues to deliver best-in-class customer services and products. There is no doubt that the online shopping experience in Wayfair will exceed our expectations.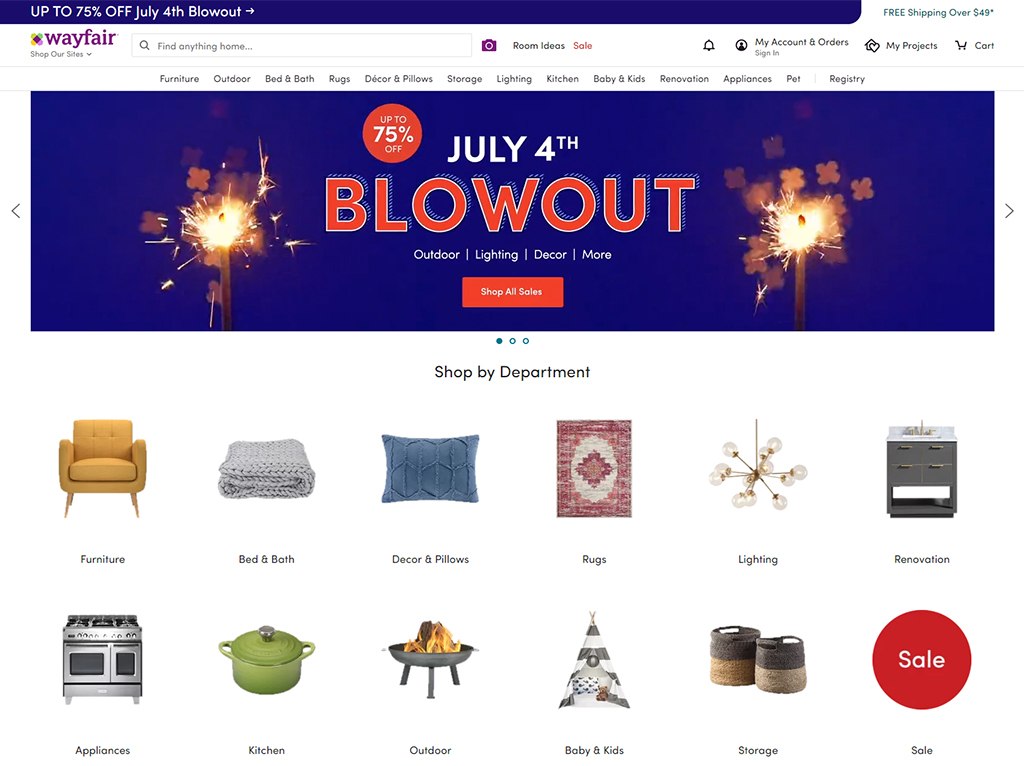 Wayfair marked a remarkable growth last year with a significant increase in their total net revenue from $2.1 billion to $6.7 billion. They believe that their tremendous growth is proof for their brand strength and the enhanced shopping experience to the customers in their platform.
Joybird
Joybird is a successful ecommerce retailer of upholstered furniture. They focus on developing digital experiences to promote one to one conversation with the users. They also personalize each and every interaction with the customers.
Joybird accepts a variety of payment methods such as prepaid cards, debit cards, and gift cards. Joybird also offers excellent service and support for shipping, exchanges, and return of products. The site also supports discount codes as well.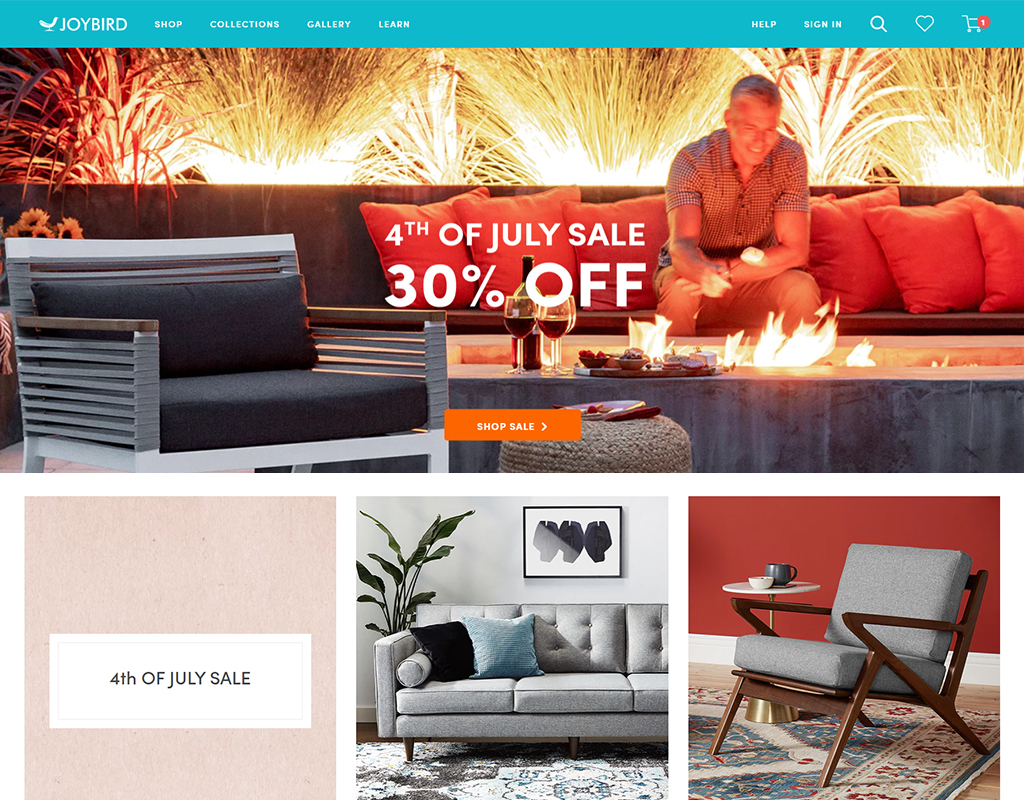 A discount off will be provided for an order when you enter a valid coupon code in an input box visible. Because of the above-mentioned features, Joybird serves to be one of the best online furniture platforms.
Joybird had excellent growth with the annual revenue of around $55 million in 2017. Now it has become the wholly-owned subsidiary of La-Z-Boy.
Hugo & Hoby
Hugo & Hoby is one of the effective furniture ecommerce platforms. When you visit its product page, you can notice that there are several items labeled with a banner 'Quick ship'.
When you make a click on one of these banners, it says that the particular item can be crafted and delivered soon within four days. Their pages also show a timer for the products that are not labeled with the quick ship. These innovative concepts made them one of the best online furniture sellers across the world.
After having a look at the above-renowned furniture ecommerce sites, I hope you can understand that these sites are so popular because of the inclusion of some beneficial and awe-inspiring features in their sites to attract their target customers.
So, you must think innovatively and develop an effective furniture ecommerce script with essential, user-friendly and attention-grabbing features to succeed in the online furniture business.
Why some furniture businesses could not shine online
In contrast to the above top competitors, there are also some furniture ecommerce platforms that could not succeed. When I started exploring these sites, I understood that these furniture ecommerce sites were lagging in certain functionalities and features and because of that, they were not able to succeed online. Here, I have listed down some of those missing features without mentioning the name of those particular ecommerce sites.
Absence of quality content
When I visited a particular site, the content quality was not met. There were no proper product detail pages and buying guides. So, it was more difficult for me to learn about a particular product in order to have a comfortable shopping experience.
Unimpressive product photos
In a particular furniture ecommerce site, there were no enough alluring photos of the furniture items and product photos at multiple angles. So, I was not really impressed with the particular site to purchase the product.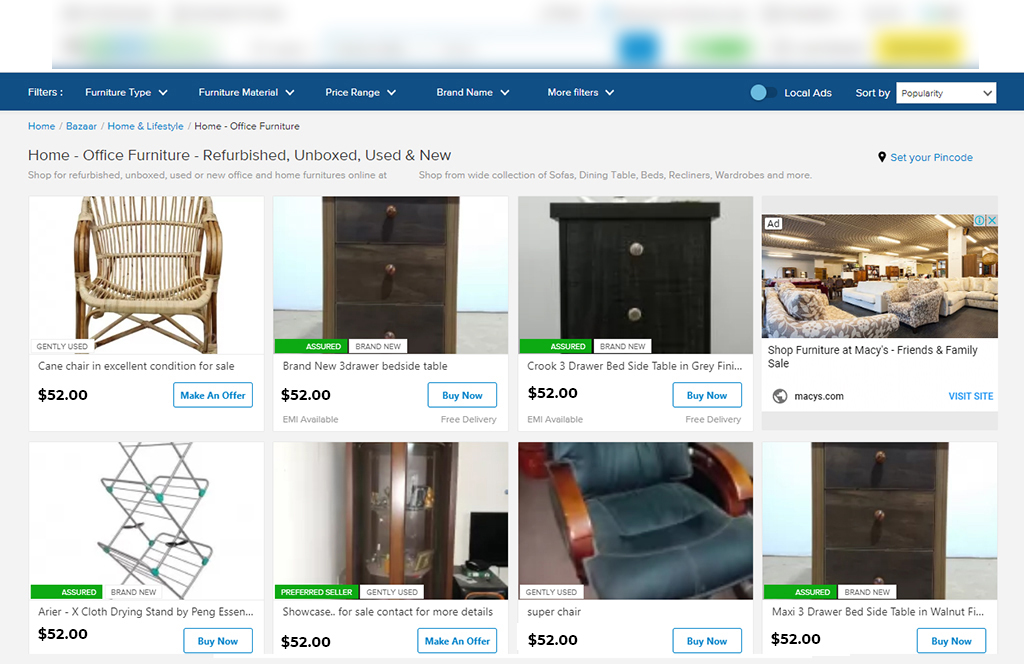 The presence of very bad or unimpressive photos is the key reason for their failure in online business. So, really good product photos are essential to dazzle your target customers.
Awful website design
A furniture ecommerce website was poorly designed. I think because of this reason they failed to earn customer loyalty and trust. When I explored the site further, it looked so sketchy and so I didn't like to proceed with my search on that particular site.
Absence of intuitive UIs
When I visited an online furniture store, there was no intuitive user interface to provide a pleasant shopping experience. So, I felt some difficulty while navigating to pages and searching for a specific product.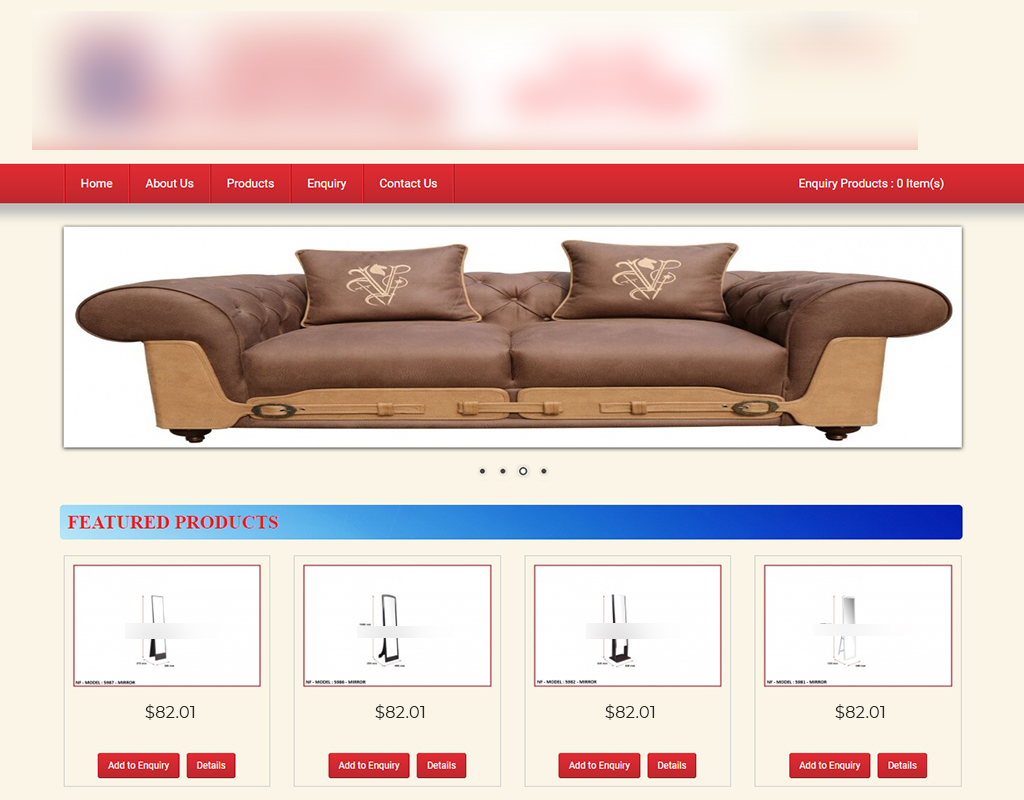 No flexible payment options
There was no flexible payment option in a furniture ecommerce site. I tried to make my payment through Paypal on that site. But, this payment solution was not available on that particular site. This restriction in the payment category really annoyed me.
Non-mobile-friendly sites
When I visited a furniture ecommerce platform, the site was impressive and worked great on my laptop. But, when I tried to make my purchase from the same site through my phone, the site was really difficult to navigate. So I couldn't proceed with my search on that site.
I had a very bad mobile experience with that particular ecommerce site. So, I immediately started looking for a responsive ecommerce site that will work well across mobile devices.
No live chat feature
An online furniture store had excellent product visualizations but didn't support live chat feature. So, I was unable to ask purchase-related queries in the middle of my online shopping. And due to this reason, I was not convenient with my purchase on that particular site.
Now, you will have the idea that the failure of an online furniture platform would be mainly due to the lack of some significant features on the site.
So, now what you can do in your furniture ecommerce site
Customers expect more nowadays. So, to optimize the experience of the web shoppers, you should go for an effective ecommerce script. Use a lot of user-friendly and mind-blowing features to attract customers. Here, I have listed down some of the latest trends in furniture ecommerce to kick start your online furniture business. Let us have a look at it.
Use awe-inspiring product visualizations
It is essential to bridge the gap between online and offline shopping. So, you can go for 3D visuals with a 360-degree spin for mind-blowing product visualizations. You can also make use of product videos to highlight the features.
With Augmented Reality technology, you can make shoppers visualize how a certain piece of furniture will look in their living space before they make their purchase. According to a study, 40 % of customers spend more time on a product that offers AR experience. So, make use of AR solutions in the amazon clone script to enhance the shopping experience of your customers.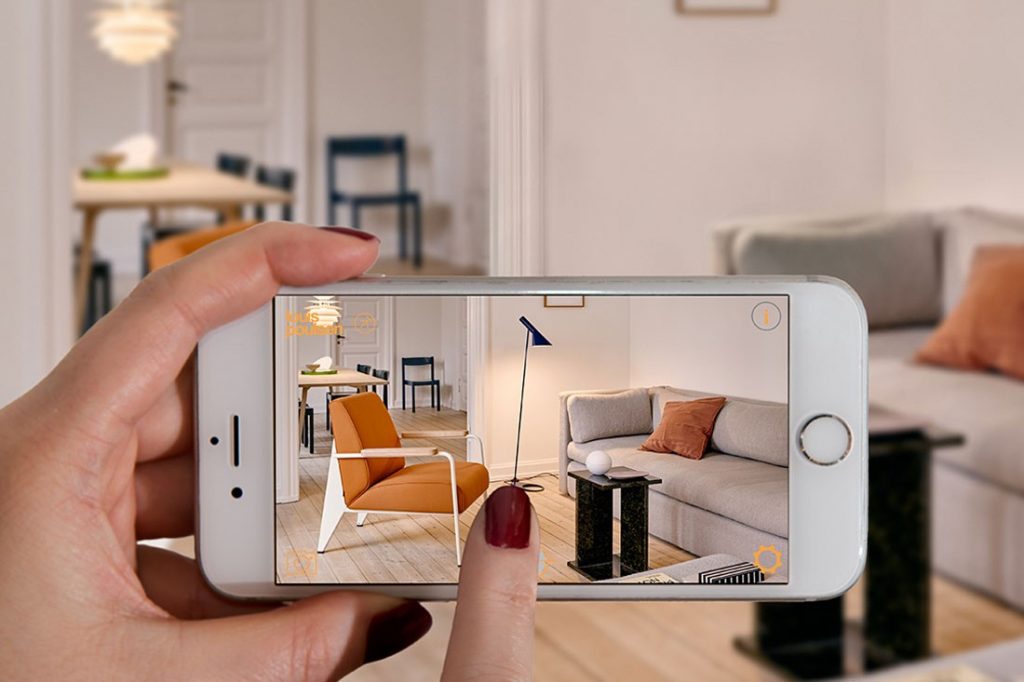 These compelling visualizations will engage customers and provide an amazing shopping experience. This, in turn, will drive user engagement and help to reinforce your brand popularity.
Immerse your customers with a stunning mobile app
According to Google, 50 percent of web traffic is coming from tablets and smartphones. This trend is now growing at a faster rate with only fewer people logging onto computers or opening their laptops to purchase online.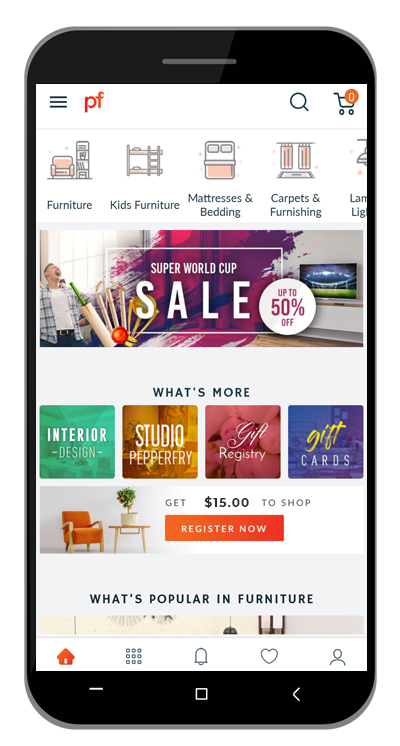 With a responsive mobile app, you can offer a stunning mobile experience to the users. You can include features such as alerts, push notifications, custom recommendations, etc.
Provide an Omnichannel shopping experience
Focus more on providing an omnichannel shopping experience to your target customers. With this interesting feature, your customers can have a consistent and seamless shopping journey. By implementing this multichannel approach, you can allow your customers to start their purchase on a device and complete it on another.
With this approach, your customers can shop anytime, anywhere, and on any device and can switch between online and offline interactions. For example, a customer can make use of his/her computer to check items on the site and can then purchase that specific product later with a tablet or smartphone.
Go for conversational commerce
In order to retain existing customers of your brand and to grab the attention of potential customers, you must offer top-notch customer support in your ecommerce site. With voice and text-based conversational supports like voice assistants and chatbots, you can enhance your customer's experience.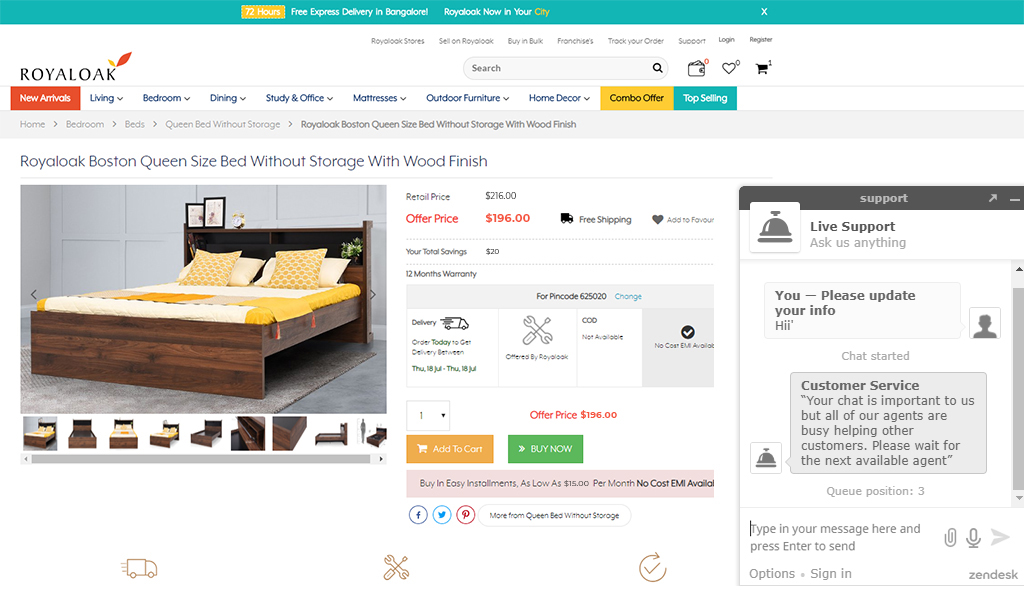 Provide a personalized and convenient mode of interaction for your customers. Thereby, you can intensify the bond between your brand and your target customers.
Make your ecommerce checkout process seamless
According to a study by the Baymard Institute, 27 % percent of the customers abandoned the shopping cart due to the complicated checkout process in the ecommerce platform. So, it is essential to create a seamless online checkout experience for the users with a user-friendly and mobile-friendly checkout page.
To expedite the online checkout process, you can eliminate unnecessary fields on the customer filling form. You can save things to wish lists or shopping lists, make the payment process easier and so on.
Implement best-in-class security measures
Last but not least, it is essential to make sure that your website is more secure and trustworthy. This is because customers nowadays are more careful before placing an order. Use best-in-class security measures in your furniture ecommerce platform. So, you can gain the customer's trust and confidence easily.
You can ensure secure communication between your customers and server with Secure Sockets Layer (SSL) certificate. Also, you can make your site PCI-DSS (Payment card industry Data security standard) compliant for a secure payment process. You can also go for multilayer securities like whitelisting, spam filtering and many more.
Now you will understand the importance of incorporating attention-grabbing features in a furniture ecommerce script.
You can also earn money by owning a multivendor marketplace
Are you an aspiring entrepreneur who wants to invest in a multivendor market? You have an amazing opportunity to make a profit. Develop an astonishing marketplace site with an effective Amazon clone script. Then, you can allow third-party sellers to sell their products to customers on your site.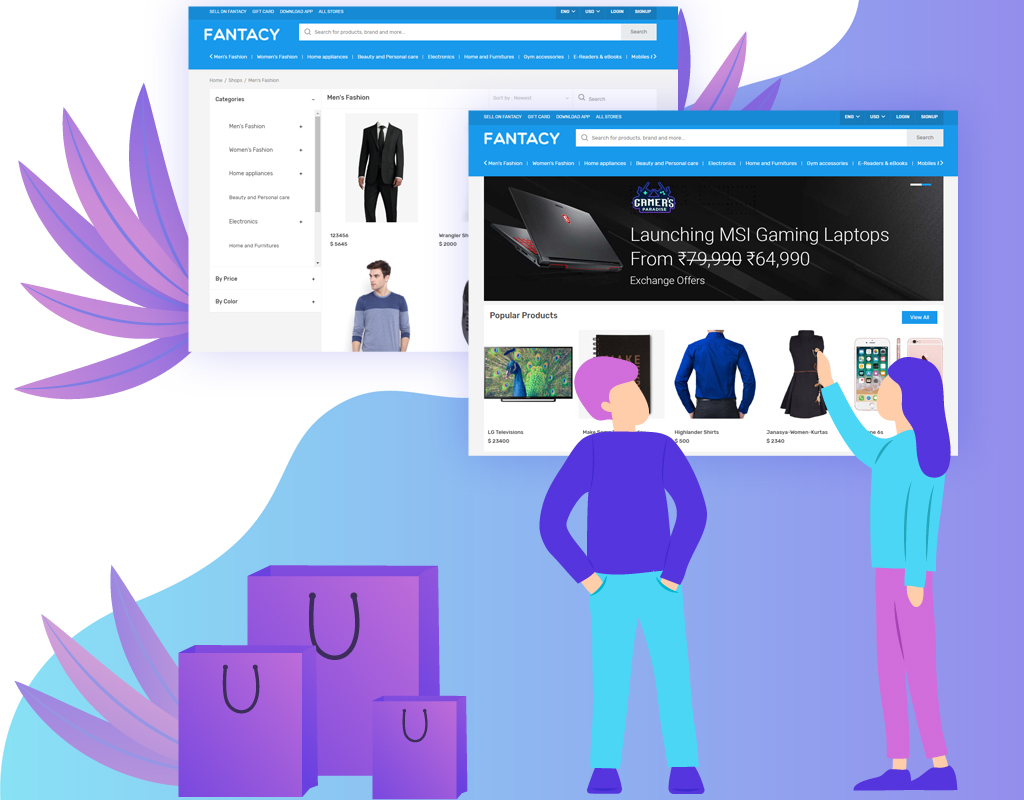 As the owner of the multivendor marketplace, you can simply manage your ecommerce site and can earn revenues from it. You can make money by getting commission charges for each and every sale from the vendors.
Looking for an effective furniture ecommerce script?
If you are in search of a readymade ecommerce script for your furniture business, then Appkodes Fantacy, our felicitous multivendor ecommerce solution built with state-of-the-art functionalities and engaging features will be a more perfect choice.
Do you need to incorporate some additional features and technologies to enhance your furniture business? Our scalable ecommerce script can be customized easily with just simple steps. So, all the above-mentioned trending technologies in the furniture ecommerce can be included in our ecommerce script.
Serve as a perfect online place for the customers to purchase exemplary furniture sets. Get immense pleasure by providing an amazing shopping experience to the customers and reach heights in your online furniture business!
Reach us Now…
Are you looking for clone scripts or app development services for your
online business venture?
Contact Us