Hourly/Nightly booking
Our vacation rental script allows guests to make hourly and night accommodation bookings as per their own choices. This feature will amaze a lot of users on the vacation rental platform to a greater extent

Instant/Request booking option
With 'Instant booking' guests can make bookings instantly in just a fraction of seconds and with 'Request booking' guests can send requests to hosts for booking required spaces. After getting confirmation from the hosts, bookings can be done

Ratings and reviews
Users can provide their ratings and reviews based on their experience during the stay. This will help other users who are on verge of making bookings and will also boost confidence among users to book the spaces.

Instant chat
This feature of our vacation rental script facilitates smooth communication between guests and hosts on the online vacation rental platform. So guests can get responses for their booking-related issues without any difficulty.

Calendar option
Hosts can display special days along with pricing information which can be viewed by guests on the vacation rental platform
Weekend prices
Admin can grab more eyeballs on the platform and can generate revenue by making changes on the weekend prices
Block days
Hosts can block bookings on any particular day that they feel like an unwanted one

Multi-currency and language
Our vacation rental script includes 'Multi-currency' option for hassle-free money transactions on the platform. With the 'Multi-language' option, the entire website content will be translated into the desired language quickly

Payments and policies
Our vacation rental script includes a Stripe payment gateway to ease the payment process of the users. The overall transaction history can be viewed for taking necessary actions on future transactions. Admin can also set cancellation policies for hosts and guests based on certain terms and conditions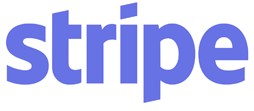 Wishlist and verified users
Our vacation rental script enables users to add their comfortable accommodations to wishlists to take action later on. Two levels of the verification process are also included – through email and mobile number to avoid illegal activities on the vacation rental platform

Advanced filters
With this feature of our vacation rental script users can look for their desired accommodations based on price, room type, timings, location, etc. This option will enrich the user experience on the vacation rental platform

Social Logins and Invite
Our vacation rental script allows users to log into the platform through their social media accounts and also includes an option for users to invite their friends to join the app. Guests on the platform will also be notified of safety measures, booking confirmations, etc then and there

Reservations
With 'Guest reservation', guests can communicate with hosts to cancel or book accommodations hassle-free. The host reservation feature enables hosts to approve/reject and manage current bookings made without any troubles

Features for Admin
With the profile option, Admin can include their basic details such as name, mobile number, email id, experience, and many more
Video options
Admin can make money by uploading videos of rooms provided by hosts. The video inclusions will also drive many visitors to the platform
Admin panel
Admin can view monthly earnings of the vacation rental platform with an all-inclusive admin panel
View bookings
Admin can view all past, current, and upcoming bookings of the hosts on the platform. Admin will also be able to get key details of hosts regarding their space listings, progress, bank details, transaction history, etc

Web design
Our vacation rental script supports the inclusion of responsive and visually stunning web design with best-in-class security options to grab the attention of users on the online vacation rental platform

Admin dashboard
With a powerful dashboard Admin can view and manage the app operations effectively. Admin can also add sub-admins to the platform for the smooth operation of the platform.
Security deposit
With this option hosts can take advantage of charging guests in case of any damage or else the amount will be refunded to guests
Featured listings
With this option hosts can put their space listings in limelight to get more visibility within a short span of time.
SEO
Our vacation rental scripts supports the incorporation of the Google Webmaster tool for creating and arranging meta keywords, descriptions, and custom page titles with pre-defined format tags.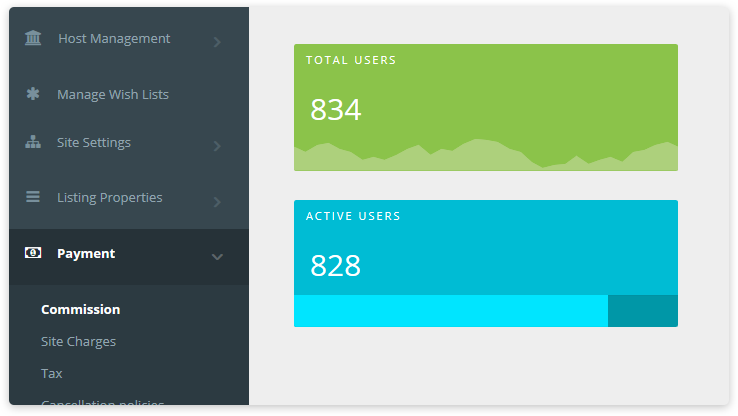 Customization services
If you need to add/remove any new features or concepts in the product, you can reach our team and get quick customization support