Why can you utilize 9flats clone for online rental business?
With the increase in the number of people utilizing online rental platforms for renting out their products and spaces and for booking their required rental spaces at ease, there is an upsurge in the growth of the online rental industry these years. After seeing this great demand for online rental platforms, many enthusiastic entrepreneurs like you show keen interest in plunging into this thriving sector. But, only a few of them are able to come off with flying colors in their ventures as people these days get attracted only to the online rental platform with unsurpassable performance and that includes innovative features and trendiest technologies. Therefore, it is very much clear that just a normal online rental platform without any unique inclusions cannot impress global users in the long run.
But, building such a comprehensive and stunning online rental platform will be really a tedious job unless you go for a readymade and felicitous 9flats clone solution. This is because only a ready-to-use and dynamically adaptable 9flats clone will include all key features to arrive at a complete online rental platform quickly and will be flexible enough to incorporate the functionalities based on the online rental business requirements. So, make use of a robust 9flats clone solution to give life to your online rental business dreams.
Amazing features of our 9flats clone
Some astounding features of our 9flats clone solution to impress users on
the online rental platform are listed below
Advanced filter option
This feature of our clone solution allows the users on the rental platform to search their required rental spaces and products without any trouble. As this option facilitates the searching process, it will definitely amaze users in the long run.
Location-based search for rental spaces

The convenient Map search option

Filter by rental product type, price, etc
Payments and policies
Our 9flats clone solution includes Stripe payment gateway to ease the payment process of the users on the online rental platform. Also, Admin can set cancellation policies and can view payment history on the site.
Stripe payment gateway to make the payment process easier

Cancellation policies based on certain terms

Admin views complete transaction history on the platform
User verification and wishlist
Our 9flats clone solution includes strict user verification steps to eliminate any kind of illegal activity on the online rental platform. Our 9flats clone also allows the users on the platform to add the most liked rental spaces to their wishlists.
Add the liked rental spaces to the wishlist

Needed actions can be taken later on the saved items

User verification through email and phone number
Social login and instant notifications
Our 9flats clone solution allows users to log into the online rental platform easily with their social media accounts. Also, users on the platform will be notified of the important happenings then and there and so users will not miss any activity.
Log in to the platform through social media accounts

Invite friends to join the app

Quick notifications regarding safety measures, booking confirmations, etc
Peek into every single enticing inclusion
of our 9flats clone
Technology
Everything is designed, only a few are mastered well, Our script is entirely crafted using the latest technologies.
Web & App Demo
Take a quick glance at the demo of our 9flats clone solution to understand its working process and the advanced features and functionalities that are pre-built to arrive at a world-class online ecommerce platform.
User
Try this demo
as you are a user
Set up your pricing form
Create a pricing form that perfectly fits your online rental business concepts and requirements. Therefore, set an apt pricing plan for your rental business now.
Lucrative revenue factors of our 9flats clone
Listed below are the beneficial revenue-generating factors of our 9flats clone solution to make a profit on the online rental platform.
Placing Google ads
With this revenue factor of our 9flats clone Admin can earn more by running Google ads on the platform. When there are more clicks and views for those placed advertisements, Admin can make money within a short span of time.
Commission per booking
This revenue factor of our 9flats clone solution allows Admin to make a great profit by setting percentage-wise or fixed commission rules on the rental platform. For every rental booking on the platform, Admin will get a certain commission amount from it.
Staggering addons to enrich user
experience on the platform
Some interesting addons that can flabbergast millions of users on the online rental platform are listed below
How our 9flats clone can help you in building your online rental business?
With rich expertise in delivering optimal clone solutions for multitudinous online business models for many years, we focus on crafting a top-notch 9flats clone solution with modern framework, futuristic features and cutting-edge technologies.
Our 9flats clone is also subjected to thorough testing steps to show seamless performance. Besides this, our 9flats clone is readily customizable to include required functionalities and so will surely suit many online rental business models.
So, snatching the attention of users on the rental platform will never be a difficult task anymore with this best-in-class clone solution. Therefore, get ready to taste success in your online rental business venture with our ideal 9flats clone solution.
Happy Customers
An epitome of phenomenal customer experience which helps you to make a decision of purchase and enrolment with us.
FAQ and Update History
Curiosity has it's own reason for existing, by questioning anything we arrive at the greater solutions.
Frequently asked questions
The recent version is 3.2.1 with some major improvements in the apps and minor issues fixes.
AirFinch uses the Yii framework which is a MVC design patterned framework. Yii v2.0 written in PHP and database is MySQL.
We recommend scalable cloud servers from Amazon AWS, Digitalocean, or others. The script can be installed in Apache or Nginx.
If you prefer Digital Ocean for Hosting service, you can use the link below to sign up quickly. Also you can get free $100 which will be automatically credited to your account and you can use it for 60 days. Billing will be applicable only after this time period.
https://www.digitalocean.com/refcode=b425207fa9a8
Our script will work based on single domain license for that we will provide you the corresponding license file for your domain. With this file you can install the script on your server.
1.Elite Package
Elite package is the best option for existing business owners who can try the script first and further they can upgrade to mobile apps by paying the difference of ultimate package. This is also 100% customizable source and editable. It comes with 2 months free support and update. This package allows customer to install the package on only one server.

2.Ultimate Package
This package is the best for the customers who want to start the vacation rental script website with apps from the day one. This package allows 3 month free support and updates. The apps and script source codes are 100% customizable source and editable. Professional installation includes web script and mobile apps in the stores. It also comes with native ios and android applications with corresponding App submissions.


Only elite package allows you to upgrade later with mobile apps and extended support and updates. This support and update duration will be considered from the date of purchase of the script.
Software and Server requirements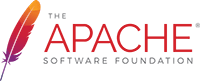 Apache server, the most popularly used web/http server. It can installed as external server or on the same server as per your convenience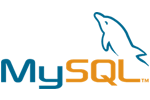 From MySQL 5.6 to MySQL 8.0,for its performance and scalability

PHP 5.6 to PHP 7.1

Framework yii2.0, the high performed php framework exclusively used for developing large-scale web applications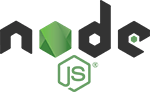 Nodejs 10.x

Ioncube loader version 6 or above. Ion Cube PHP Extension decrypts the protected PHP files and optimizes their execution.

SMTP for PHPMailer() function. "sendmail" recommended for linux based servers

Server should have the port number 2195 enabled for TCP – APN (Apple Push Notification)
Change Log
[Added] Stripe SCA (Strong Customer Authentication) Compliant Support
[Added] Android Migrated to API 30 and Scoped storage enforcement
[Fixed] Bug Fixes and Performance Improvements
[Added] iOS App Released
[Added] Android X migration
[Updated] Stripe connect payment updation
[Fixed] Bugs Fixes and Improvements
[Fixed] Bugs Fixes and Improvements
[Added] RTL Support
[Added] Hourly based booking
[Added] Calendar option to edit special day price, weekend price and block days
[Added] Moderators option in admin to define the role for sub admin
[Added] Stripe Connect payment
[Added] Instant chat between Host and traveler
[Added] Share listing with facebook, twitter, email
[Added] More filter searches
[Added] Add Video option for listings
[Added] More details on User and Host profile
[Added] Report option for user and listings
[Added] Facebook Accountkit for mobile verification
[Added] Multi currency and language in app
[Added] FCM Push notifications
[Added] Progress page in app
[Added] Traverse The World list based on popular listing
[Added] Featured Listing manageable from admin
[Added] Ratings and Review option for admin to edit and delete
[Added] SEO Management
[Added] Currency auto and manual update from admin
[Update] Cancellation policy changes
[Update] Security deposit flow change
[Removed] Paypal payment gateway
Front End:
[Added] Social media login
[Added] Location based search on listings
[Added] Country based search
[Added] Recently viewed
[Added] Reviews on listings
[Added] Booking on listings
[Added] Add listing to wishlists
[Added] Popular wishlists
[Added] Similar listing
[Added] Verification process
[Added] Messages
[Added] My listings (Active and Pending)
[Added] My Trips
[Added] Reservations (Past, Future and Unapproved)
[Added] Notifications settings
[Added] User notifications
[Added] Transaction history
[Added] Invite friends
[Added] Help pages
[Added] Paypal payment
[Added] Multi language translation
Admin:
[Added] Admin dashboard with recent booking and monthly turnover graph
[Added] Active and blocked users management
[Added] Active and blocked hosts management
[Added] Manage wish list option
[Added] Manage all site settings like email, logo images, default user image
[Added] Paypal settings and Social login settings
[Added] Home page settings and homepage countries
[Added] Can manage footer settings
[Added] Manage currency and manage language option
[Added] Manage listing properties needed to add the listing
[Added] Commission and site charge management
[Added] Cancellation policies
[Added] Order management with payment
[Added] Security deposit management with payment

Disclaimer
The views and opinions included about 9flats clone or any other Clone are solely for our product's marketing and promotional purpose. Which does not necessarily mirror the views and opinions of the official 9flats clone company. The design and code elements of the product are fully-protected under AppKodes liabilities. AppKodes is not dealing with any promotional activities (both direct and indirect) for 9flats clone. AppKodes is obliged not to make any defamatory clauses, infringe, or authorize infringement of any legal right from airnb.
Do you like our 9flats clone?