Why Choose Our
NFT Marketplace Script?
Open your eyes to the world of Non-Fungible Tokens (NFTs), revolutionizing digital ownership and creativity.
Immersive Non-Fungible Marketplace
Engaging NFT marketplace, enriched with ground-breaking features including multiple NFT minting, a multi-wallet system, NFT promotion, a stats and ranking module, and an array of other captivating elements.
P2P (Peer-to-Peer) Security
Delivering an NFT marketplace fortified with 100% audited source code to guarantee a bug-free environment. Rigorous testing protocols were deployed to eliminate vulnerabilities completely.
Community Governance
Power packed by our versatile admin panel, which is compliant to community guidelines you can effortlessly monitor and manage all platform activities, swiftly taking actions to safeguard the integrity of your NFT marketplace.
Approval Free Monetization
Enjoy a secure trading experience for NFTs in a decentralized environment, leveraging approval-free NFT monetization. Empower your creators with seamless secondary sales and royalty support.
High ROI
Unlock the doors to rewarding revenue-generating sources, where commission fees, minting fees, promotion fees, and a multitude of other avenues converge, promising substantial benefits.
Updates & Support
Discover the true potential of your NFT marketplace even after the point of sale. Stay in the loop with us on valuable inclusions, upcoming features, and a plethora of other exciting offerings.

Are you ready to unlock the true value of your unique assets?
Tokenize your unique assets by turning your ideas into a unique NFT marketplace that looks
like OpenSea.
Single NFT Marketplace Script For Every Business Needs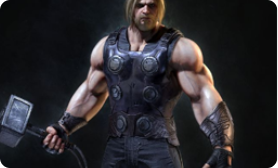 Games
At present, the most sought-after market lies within NFTs representing in-game assets. By curating an extensive array of NFT collectibles from popular games in your gaming NFT marketplace, you have the potential to captivate millions of gamers and drive substantial engagement targeting more traders and uplifting your business.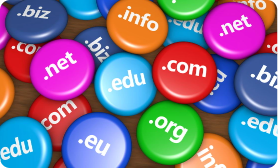 Sports
Incorporating a wide array of Sports NFTs (Football, Hockey, and NBA) within a white-label nft marketplace script promises to attract and engage sports enthusiasts hailing from diverse nations. The sports NFT platform by our clone script offers an opportunity for sports-related brands with better monetization avenues.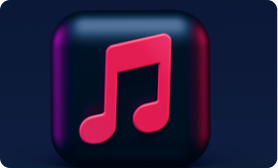 Music
With the increasing popularity of music-based NFTs, investing in an NFT marketplace script that offers a vast selection of highly sought-after music NFTs can yield tremendous rewards. Music NFT marketplace through our script can be perceived as certificates of ownership for picking out owners of a musical work piece.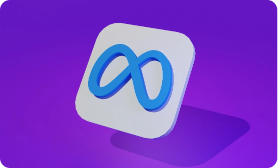 Metaverse
Embrace the metaverse, the forefront of the internet's future. Establishing a technologically advanced NFT marketplace script within this domain has the power to unlock significant revenue streams for your business. It proffers a three-dimensional virtual world wherein consumers enthral themselves in NFT trading.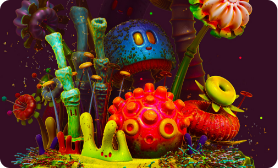 Art
A specialized NFT marketplace script exhibits a platform to showcase their talents and meanwhile earn rewards while cultivating their fan base. The sale of artwork in a better NFT marketplace would contribute to opening many people's eyes toward NFT possibilities.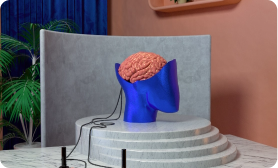 Real Estate
The Real Estate NFT platform leverages blockchain technology to provide a secure environment for investors to trade and reap substantial benefits through property tokens. Develop your NFT Real Estate with ideas and nuances in deliberating end-to-end NFT marketplace.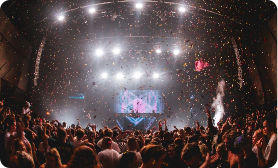 Video
Seize the opportunity presented by the thriving online video streaming industry by NFT marketplace script that could tap into a vast and engaged audience. The platform permit creators and artists in showcasing and trading video-based artworks as valuable and distinct digital assets.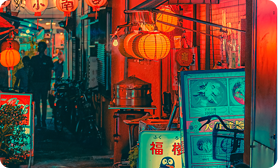 Photography
Entice users allowing them to tokenize breathtaking photographs as NFTs. This white label nft marketplace script empowers users to get a clone that can create, sell, and profit from their photographic NFTs. Tokenize your photography as NFT with prime and secure features accomplishing trading control.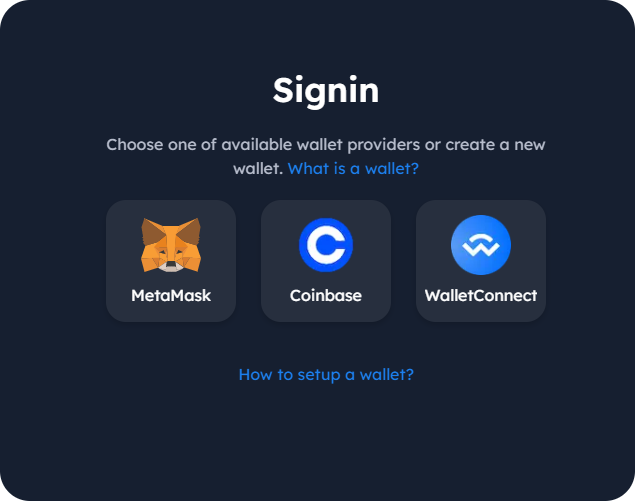 Multi-Wallet Support

Make it a breeze for NFT traders to store, transfer, and receive NFT tokens and digital currencies using a multi-wallet system (like Coinbase, Metamask, etc.) in the whitelabel NFT marketplace script..

Storefront

Mesmerize your users with jaw-dropping storefront designs and easily discover your favorite NFTs through an advanced search filter.

Stats & Rankings

Streamline the process for users to effortlessly identify and acquire the most popular NFTs and collections, categorized by rarity and volume, utilizing the stats and ranking functionality of the NFT marketplace script.
Trade NFTs

Facilitate artists and NFT enthusiasts in minting and monetizing digital assets through the adoption of either the ERC-721 standard for single minting or the ERC-1155 standard for multiple minting.

Auction

Engage users with an interactive auction process – Integrate "Make an Offer" and "Bidding" functionalities to enable seamless buying and selling of NFTs within an enhanced trading ecosystem..

NFT Promotion

Leverage the promotional module of the NFT marketplace script to empower users in promoting their NFTs for increased traceability. Gain valuable insights into metrics like views and visit counts for the marketed NFTs.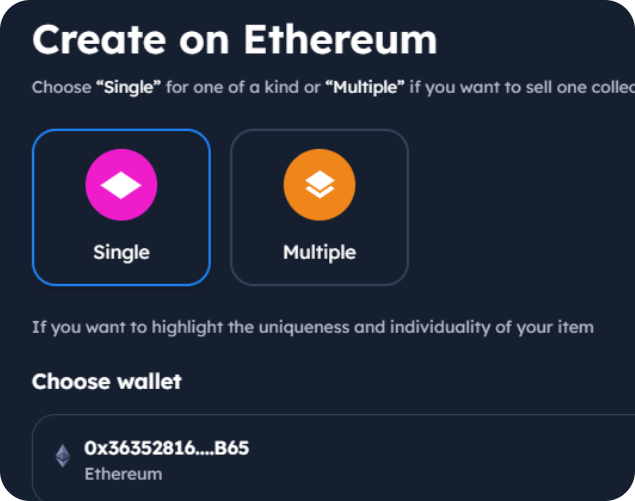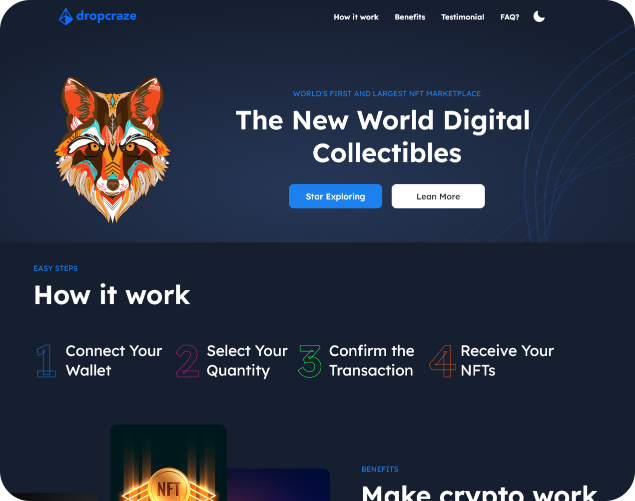 Landing Page

Optimize your landing page's impact by infusing it with compelling visuals and striking banners that drive engagement.

Dark theme support

Experience the difference with our NFT marketplace script's standout feature, enhancing user experience through improved visual design and enhanced device battery life.

Activities

With our NFT marketplace script, users get to stay in the loop about every platform update, like NFT sales, ranking tweaks, and more.
Introducing the Admin Panel

Dashboard Insights

Full Access Controls

Track Your Activity

Content Management

100 % Customizable
Monetise with confidence using guaranteed authentication features in your own NFT marketplace

Multilevel Security

Authenticity
Harnessing the
Profitable Revenue


Streams of Our NFT Marketplace Script

Empowering digital collectors to engage in token transactions, encompassing buying,
selling, and minting, to establish ownership over distinctive tangible and intangible assets.
Listing fees
With our script, you can optimize your earnings effortlessly! By allowing users to list their NFTs on the NFT marketplace, you, as an admin, can seize the opportunity for significant profits within a short span after launching your NFT marketplace script.

Minting fees
In the realm of NFTs, artists and creators must mint their unique pieces transforming into valuable and tradable digital assets on the blockchain network. By facilitating the minting process for users, you stand to reap substantial financial rewards for each minted NFT.

Sale fees
Take charge of your financial destiny today by becoming an administrator on nft marketplace script developed platform. By procuring a percentage of the sale fee, with NFT transaction, you can increase your profit and generate revenue.

Promotion Fees
Discover how our NFT marketplace script developed & empowers admins to capitalize on user transactions. Customizable transaction fees cater to user convenience and earn lucrative income with every NFT transaction.
Technology Stack


Of Our NFT Marketplace Script
Blockchain Platform





Token Standards


Wallets



Back-end and Front-end Frameworks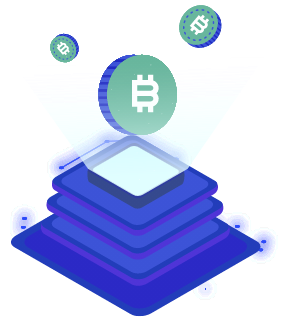 Compelling additions enticing add-ons to attract and
retain more users on your
NFT Marketplace.
Polygon Matic-based NFT marketplace Script
Utilize the advanced capabilities of the Polygon Matic blockchain network to launch a future-oriented NFT marketplace. Trade auction NFTs in an effective manner without incurring any gas fees.

NFT marketplace Script for Solana network
Empower your users with our Solana-based NFT marketplace—unparalleled energy efficiency and significantly reduced gas fees, giving you the edge and enhanced security in the competitive NFT space.

Binance Smart Chain
Check out this exciting add-on feature that allows you to create a centralized NFT marketplace on the Binance Smart Chain. Powered by Binance Smart Chain, customize your own NFT on your minting platform and trade NFTs than other centralized NFT platforms.

TRON NFT
Capitalize on TRON's unrivaled transaction throughput, peaking at 2000 per second, through deploying an NFT marketplace that embodies a myriad of cutting-edge features. Deliver a seamless experience, enabling high-frequency transactions on TRON blockchain.
Embracing Love from Our Valued
Customers Heartwarming Endorsements.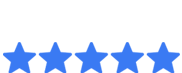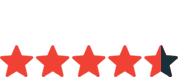 FAQ and Update History
You know what's cool? Curiosity! It's got its reasons to exist, you know? Like,
when we question stuff, boom! We find even better solutions!.
Frequently asked questions
NFT Marketplace Script is a practical option for entrepreneurs and developers who want to enter the NFT space quickly and efficiently. It allows you to leverage the success of an established platform, benefiting from its proven features and functionalities. Additionally, with the ability to customize the clone, you can create a unique user experience and add specific features that align with your project's goals
The choice of a blockchain network depends on various factors such as scalability, transaction fees, and community support. Ethereum has been a popular choice due to its well-established NFT standards and large user base. However, other networks like Binance Smart Chain (BSC), Flow, and Polygon (formerly Matic) are gaining traction for their faster transactions and cost-effectiveness.
Security is paramount in the NFT space. To safeguard your white label NFT Marketplace Script, use industry best practices such as multi-factor authentication, encrypted data storage, and smart contract audits conducted by reputable firms. Regular security assessments and updates are crucial to address vulnerabilities promptly and protect your users' assets.
Yes, it's possible to integrate multiple blockchain networks into your NFT Marketplace Script. This allows you to offer users a choice of networks for minting and trading NFTs, expanding the reach of your platform and catering to users with different preferences.
While using a clone provides a strong base, standing out from competitors requires thoughtful customization. You can achieve this by implementing unique visual elements, introducing innovative features, and focusing on niche communities during the NFT marketplace clone development. Engaging content and intuitive user interfaces are also essential in setting your NFT marketplace apart and attracting a loyal user base.
Absolutely! We offer marketing and promotional support to help your NFT Marketplace Script gain visibility in the competitive market. Our team can assist with content creation, social media campaigns, and collaborations with influencers and artists to drive user engagement and adoption.
Software and Server requirements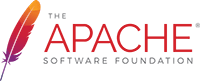 Apache server, the most popularly used web/http server. It can installed as external server or on the same server as per your convenience

Mongodb 4.x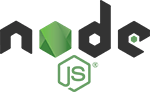 Node.js 12.x
Change Log
[Added] Email Integration for WatchList
[Added] Additional Blockchain Event Validations on Frontend
[Added] Additional Transaction Information shown in Admin Panel
[Fixed] Updating Solidity Contract to Latest Version
[Fixed] Minor Contract Related Fixes
[Fixed] Package Related Fixes

Web:
[Added] Polygon blockchain Integrated.
[Added] Add Funds-Wyre payment gateway in the profile section.
[Added] Advanced Traits/Properties module for the NFTs.
[Added] Option to report users, NFTs, and collections.
[Added] NFT Preview option included in the NFT create page.
[Added] Social Links for users & collections.
[Added] Social Share for users & collections.
[Added] Listed Traits in Property section on NFT Detail Page
[Added] Additional Filters like Properties & Blockchain in collection, search & profile pages
[Added] Activity Filters in Users & Collection Pages
[Fixed] Featured Drops design changed in home page
[Fixed] Test Network Migrated from Rinkeby to Goerli network.
[Fixed] Minor UI Fixes
[Fixed] Minor Bug Fixes and Improvements
Admin:
[Added] Additional information like blockchain and traits is included in all modules.
[Added] Report Management enhancements
[Fixed] Minor UI Fixes
[Fixed] Minor Bug Fixes and Improvements
[Added] Coinbase & WalletConnect Sign in
[Added] Collection Creation Page on user profile
[Fixed] Minor UI Fixes
[Fixed] Minor Text Changes
Web:
[Added] Promotion Module to allow users to promote their NFTs.
[Added] The Stats & Ranking Module to display the top collections and ranks them by volume.
[Added] The Promotion section in the user's profile to review their promoted NFTS.
[Added] The option to promote the NFT from the NFT listing page
[Added] The Dynamic Home Banner Layout for organising the NFTs.
[Added] The Statistics Section on the Collection Page.
[Added] On the NFT page, unique user views are shown.
[Added] The Expand icon has been added to the top right corner of the NFT image to preview NFT.
[Added] On the collection and NFT pages, the items and activities sections have been converted to tabs.
[Added] Thumbnail for NFT added to the Activities section of the Navigation Bar.
[Fixed] For media file storage and access, a self-hosted IPFS server is integrated.
[Fixed] Like Mismatch issue
Admin:
[Added] Promotion module to list the promotions made by users.
[Added] A new module for managing promotion packages has been added.
[Fixed] Minor UI Fixes
[Fixed] Minor Text Changes & Hyperlink issues
Admin:
[Added] More Information like Blockchain, SaleType & Offers are shown in NFT Management
[Added] Additional Fields like Watchlist, Collections are shown in Collection & User Management
Web:
[Added] Make an offer module integrated for NFT Single Mint(ERC 721 Standard)
[Added] Cancel option for NFT on Sale
[Added] Dark Theme Support for NFT Description's Rich Text Editor
[Added] Dedicated Contract implemented for Single Mint & Multiple Mint
[Added] Offer Related notification added
[Added] Reset Option added in create page
[Fixed] Like Count Mismatch issue
[Fixed] NFT Details page alignment issues
[Fixed] Category & collection filter issue in own profile
[Fixed] Minimum Price Validation for all price fields
[Fixed] Minor UI Fixes
[Fixed] Minor Text Changes & Hyperlink issues
Admin:
[Added] Separate Tab for Active / Inactive users
[Fixed] Default Commission not shown in wallet Module
[Added] Sorting Options for Users, NFTs & Collections Management
[Added] Review Collection feature with messaging & auto approval, reject & hard reject controls
[Added] Review NFT feature with messaging & auto approval,reject & hard reject controls
[Added] Option to enable Landing Page from Settings Module
Web:
[Added] Review Collection feature with resubmit controls
[Added] Review NFT feature with resubmit controls
[Added] Categorized NFTs with Review, Approval & Rejected icons in Own Profile & Collection Tabs
[Added] Review & Rejection Status are shown in NFT & Collection page
[Added] Review Messages from Admin in Notification Tab
[Added] Option to added cover image while the Collection Creation
[Added] RichText Editor integrated for NFT Description
[Added] Duration Input removed from create page & added to sell option in NFT page
[Fixed] External URL removed from create page
[Fixed] Page alignment issue on popup shown in NFT page
[Fixed] Low balance alert not shown, while buying the NFT
[Added] Royalties, Current owner shown in NFT page
[Added] Sale Timer section in nft page
[Added] Item Activities Section in NFT page
[Added] Detail section in nft page
[Added] Additional filters in Own Profile Tab
[Added] Landing Page Integration
[Added] CDN Integration for external assets like NFT, Collection & Profile Images
[Added] French Translation
[Fixed] Minor UI Fixes
[Fixed] Minor Text Changes & Hyperlink issues
Web:
[Fixed] Browse category does not works in search page
[Fixed] Site logo blink often in home page
[Fixed] Title overlapped with content in activities section on header
[Fixed] Clickable action missed in collection & user page
[Fixed] Numeric validation on input price fields
[Fixed] Logout not worked due to link tag issues
[Fixed] Balance not updated on network changed in metamask
[Fixed] Profile image not updated in header after update in edit profile
[Fixed] Some minor UI fixes
[Added] Additional sign in option in header
[Added] Skeleton loader added in the profile tabs[Added] Loader added in watchlist icon
[Added] Disabled option added for metamask icon on login page
[Added] Note added on sign in to install metamask
Admin:
[Fixed] Price not updated in dashboard page
[Fixed] Collection image not shown in listing page
[Added] GIF supported added for logo
[Added] Time range filters added in transaction page
Web:
[Added] List, Sell & Buy NFTs
[Added] Metamask Login
[Added] IPFS Storage
[Added] Single Mint (ERC 721 Standard)
[Added] Multiple Mint (ERC 1155 Standard)
[Added] Like,WatchList & Report options
[Added] Dark Theme Support
[Added] Social Share & Links
Admin:
[Added] DashBoard
[Added] Wallet
[Added] User Management
[Added] Category Management
[Added] Collection Management
[Added] NFTs Management
[Added] Transactions
[Added] Reports
[Added] Settings
[Added] Help & Terms
Disclaimer
The statements and viewpoints expressed regarding any Clone solely serve our product's marketing and promotional purposes. They do not necessarily reflect the views and opinions of any official company. The design and code elements of the product are fully protected under AppKodes liabilities. AppKodes is not involved in any promotional activities, whether direct or indirect, for opensea. Moreover, AppKodes is committed to refraining from making any defamatory claims, infringing upon, or authorizing the infringement of any legal rights held by any company.
What is NFT marketplace script?
NFT Marketplace Script refers to the process of creating a replica or similar platform to an existing NFT marketplace. This involves using the source code, features, and functionalities of a successful NFT marketplace and tailoring it to suit the needs of a new project. By doing so, developers can save time and effort in building an NFT marketplace script from scratch while incorporating improvements and customizations.
Why is our NFT marketplace script the best among all?
NFT Marketplace Script is a practical option for entrepreneurs and developers who want to enter the NFT space quickly and efficiently. It allows you to leverage the success of an established platform, benefiting from its proven features and functionalities. Additionally, with our rich expertise to customize the script, you can enjoy a unique user experience and add specific features that align with your project's goals.
By choosing us for NFT Marketplace Script, you gain a reliable partner dedicated to creating a cutting-edge and distinctive platform that empowers you to thrive in the exciting world of NFTs.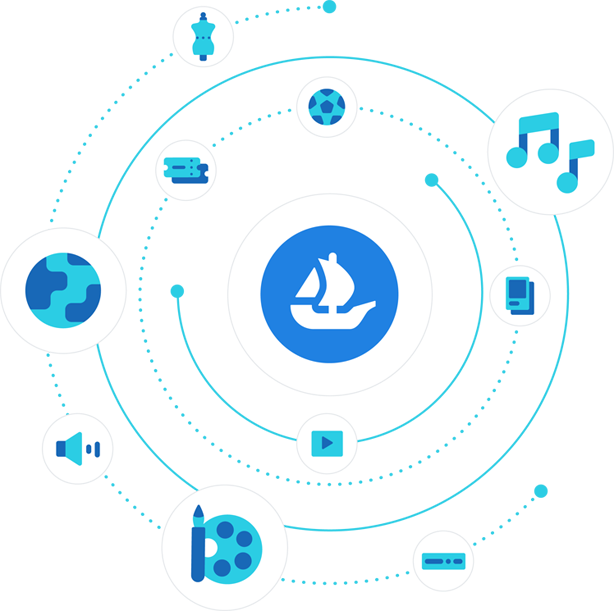 Workflow of NFT Marketplace Script

Monetise your creative idea using a white label NFT marketplace script with us today