Why Olx clone?
It is no surprise that the growth of the online classified industry is tremendous in this digital era as people nowadays mostly prefer to make use of ideal online classified platforms for buying and selling various types of products easily and quickly. But, at the same time, just a typical classified site cannot impress users and will not totally fulfill their buying and selling needs. So, if you are an ambitious entrepreneur striving to materialize your online classified business dreams, then it is a must for you to build a complete online classified platform with the trendiest inclusions. Only then you can amaze users on your classified site and can get shine in this booming sector. But, how to build one such phenomenal classified platform? would be the most predominant question among the entrepreneurs like you.
In that case, I would definitely recommend you to go for a meticulously crafted solution that is pre-built with all essential features and functionalities. This is because a readymade and readily customizable solution will include primary inclusions required for building a feature-rich online classified platform and will support the inclusion of innovative functions required in the future. So, without any second thought, make use of a top-notch solution to reach your online classified business dreams.
Remarkable features of our solution
Some notable inclusions of our solution to engage users on the classified platform are listed below.
Product reach
Our allows the sellers on the classified site to get enough, valuable information about their product popularity. Thereby, sellers can take further decisions for promoting their products among their target audience.
Product views

Track likes and comments for the products

Know whether product popularity is high or low
Internal messaging system
This feature of our solution will facilitate communication between the sellers and buyers on the online classified platform. So, the users can have seamless chat whenever required without any hassles.
Share image and location

Block user as required

Default text template on chat window
User verification process
This interesting feature of our solution promotes an effective verification process on the online classified platform. And so, this will eventually avoid fake registrations and other malicious activities on the site.
User login through Facebook account

Mobile OTP verification process

Verification with confirmation mails
Dynamic filtering option
This option of our solution enables sellers to set the categories and filters for their product listings as required. This, in turn, will enrich the experience of millions of users on the online classified platform
Price based search

Search for sellers and products nearby

Filter by attributes
Peek into every single enticing inclusion
of our olx clone
Technology
Everything is designed, only a few are mastered well, Our script is entirely crafted using the latest technologies.
Web & App Demo
Take a quick glance at the demo of our olx clone solution to understand its working process and the advanced features and functionalities that are pre-built to arrive at a world-class online classified platform.
User
Try this demo
as you are a user
Generate your own pricing form
Generate a pricing form that well suits your business plan and budget. Pay less and set a flexible pricing plan now!
Successful revenue factors to earn more on classified platform
Listed below are some of the most profitable revenue-generating factors of our solution to make a great profit with an online classified platform.
Placing Google ads
With this revenue factor of our Admin can earn more by placing Google advertisements on the online classified platform. When those placed Google ads get more views and clicks, Admin can generate revenue easily.
Pay per transaction
This revenue factor of our allows Admin to make money whenever there are any new purchases on the site. So for every new transaction happening on the classified platform, Admin will get certain commission percentage from it.
Featured promotions
With this revenue factor of our Admin can earn more by enabling the sellers on the classified site to list their products on the featured positions. As the featured promotions can grab the attention of users easily, sellers will prefer to list their products and thereby Admin can make a great profit from it.
Running Banner advertisements
This interesting revenue factor of our allows Admin to make a profit by placing banner ads on the classified site. Many sellers will prefer to go for banner ads as they are really impressive and so Admin can earn more easily.
Exciting addons to kindle interest among users on the classified platform
Some fascinating addons to grab eyeballs on the online classified platform are listed below
How our olx clone helps you to run a profitable online classified business
With a clear understanding of what people nowadays expect from an online classified platform, our team of experts has carefully crafted a best-in-class olx clone solution that includes several impressive features, responsive design, trendiest technologies, etc. Therefore, capturing the attention of users on the classified site will be just a piece of cake when you make use of our reliable olx clone
Also, our versatile olx clone solution will support including multiple features and functionalities based on your classified business concepts and requirements. And therefore, giving life to your online classified business dreams will never be a tough job with our adaptable olx clone solution.
In addition to this, our olx clone solution is also subjected to rigorous testing steps in order to show better performance across various platforms. So, if you are really looking to start and run a lucrative online classified business in this highly competitive environment, then utilize our best olx clone solution
Happy Customers
An epitome of phenomenal customer experience which helps you to make a decision of purchase and enrolment with us.
FAQ and Update History
Curiosity has it's own reason for existing, by questioning anything we arrive at the greater solutions.
Frequently asked questions
Latest version of Joysale is v4.2.3 and framework is Yii
By default we have Stripe for managing the buynow and Braintree for serving the promotion payments for both web and app.
Yes, we can integrate any payment gateway in Joysale.
Instant chatting feature will help you to chat with the seller instantly about the product.We use Nodejs for this module.It includes image and location sharing features too
Joysale will work based on single domain licensing, we provide you the license for your specified domain name. This is to avoid the unauthorized usage of code in other domains.
Yes, Our script supports multi language
Software and Server requirements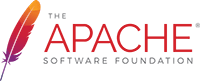 Apache server, the most popularly used web/http server. It can installed as external server or on the same server as per your convenience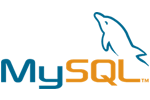 From MySQL 5.6 to MySQL 8.0,for its performance and scalability

From PHP 7.2 to PHP 7.4 version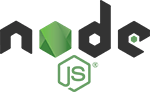 From Nodejs 8.x LTS to Nodejs 12.x LTS version

Framework yii2.0, the high performed php framework exclusively used for developing large-scale web applications

Ioncube loader version 10 or above. Ion Cube PHP Extension decrypts the protected PHP files and optimizes their execution.

SMTP for PHPMailer() function. "sendmail" recommended for linux based servers
Change Log
WEB:
[Added] Delete option Implementation
[Updated] Google-one-tab account sign in
[Removed] Facebook login
APPS:
[Added] Account Delete Option Implementation
[Updated] Braintree payment sdk
[Fixed] Bug fixes and performance improvement
[Removed] Facebook Login
[Added] JSON Web Token (JWT) Authentication
[Fixed] Bug Fixes and Performance Improvements
[Added] Stripe SCA (Strong Customer Authentication) Compliant Support
[Added] Android 11 Support
[Fixed] Bug Fixes and Performance Improvements
[Added] More SEO friendly options [Added] Home page products in current location with Maximum distance manageable by admin [Added] View all option in category & subcategories for apps [Added] Session token maintain to reduce google map billing in mobile apps [Updated] iOS app updated to Swift language [Updated] PHP Framework update support upto 7.4 [Fixed] Bug fixes and Performance improvements.
[Added] Third level category [Updated] Language changes in Advanced filters [Added] Stripe payment gateway implementation [Added] Price length manageable option in admin panel [Added] Currency symbol before or after change option in admin panel
[Added] Dynamic filters based on category [Added] Product Insight for seller's [Added] Banner advertise option [Added] Moderator (Sub-Admin) option in admin [Added] Seller allowed to add one youtube video link to his product [Added] Phone call option in chat (Sim carrier) [Added] Related products on every product view page [Added] Apps promotion algorithm changed like site [Added] Some missed app filters are added in website [Added] More statistical information in Admin dashboard [Added] Revenue section in admin provides a complete revenue information [Added] Watermark on product images [Updated] Category swipe option in website home page and removed the header category limitation [Updated] Shareable options in product view page
[Updated] Admin Panel User Interface
[Fixed] Bugs Fixes and Improvements on apps

[Fixed] UI fixes and Performance improvements for Android and iOS mobiles
[Fixed] UI and Bug fixes for web
[Updated] Location sharing functionality made easy in chat for web
[Added] Notch support for Android and iOS mobiles
[Updated] Upgraded to latest release of Yii2 framework
[Added] Make an offer accept & deny option
[Added] Price Range Filter
[Added] Allow products to add & buy it as Giving Away
[Added] Image & Location share in chat
[Added] Chat templates instead of typing frequent things
[Added] Multiple image selection from gallery for apps
[Added] Chat block option
[Added] Safety tips in chat for buyer and seller
[Added] Facebook Account Kit - SMS Verification
[Updated] Rest API change instead of Soap
[Updated] FCM push notification update for both android and ios
[Updated] Node.js update to latest version
[Updated] Update braintree to web front end and version update to apps
[Fixed] Like & follow status change delay
[Fixed] Bug fixes and Performance improvements
[Removed] Twilio SMS Verification
[Removed] Paypal Payment Gateway for web front end
Web:
[Added] Signup Email verification Enable/Disable
[Added] Category name Translations based on adding translations in languages files
[Added] Video Banner & Terms and Conditions management
[Fixed] Hot Fixes
[Updated] UI Update
[Updated] Allowed decimal points for price (based on customer queries)
[Removed] Twitter Login
App:
[Added] Category Language change
[Added] KM/Miles Manageable From Admin
[Added] Category search on Home Page
[Added] Signup Mail manageable on Admin
[Added] Accept Decimal Values in Price
[Removed] Twitter Login
[Updated] User Interface Update
[Added] Language changes
[Added] Review
[Added] Promotion Enable/Disable
[Added] Item Auto Approval/ Manual Approval
[Added] Home page banner
[Added] Delete comment
[Added] Call by phone number for apps only. Site should show the phone number in profile page
[Added] Invite Friends (Apps only)
[Added] Social sharing (Apps only)
[Added] Notification and Chat unread count like website (Apps only & Api works)
[Updated] Font changes in apps
[Added] Buy Now (Add-on)
[Added] Arabic Language support (Add-on)
[Added] Chat should be more stable in all platforms
[Added] Make an Offer
[Added] Promotion ads lifted in home page for Apps
[Updated] Twilio update for phone number OTP verification
[Added] Social sharing (Facebook & Twitter)
[Added] Share option for Apps
Front End:
[Updated] UI Update
[Added] Category based product property
[Added] Promotion System
[Added] Various User Verification Modules
[Added] User Following option
[Added] Instant Notification
[Added] User Location Based Product Listing
[Added] Facebook Sharing on Add Product
[Added] Chat Module with typing status
[Added] Chat Module with Instant notification
[Added] Homepage Priority Category
[Fixed] Issue Fixes
Admin Panel:
[Updated] UI Update
[Added] Advanced Category Property Management
[Added] Promotion Management
[Added] SEO Settings
[Added] Google Analytics Configuration
[Added] Google Maps Configuration
[Added] Braintree Payment gateway Configuration for Mobile Apps
Front End:
[Added] Live chat
[Added] Social Media Login and Sharing
[Added] Exchange to buy
[Added] Instant Buy
[Added] Chat and buy
[Added] CC Payment option using Paypal
[Added] Normal Paypal payment option
[Added] Instant Product search option
[Added] Multilingual options
[Added] Each product added with different currency option
[Added] Multi image upload option for product
[Added] Product location view option
[Added] My offer feature
[Added] Product Comments
[Added] Product By category
[Added] Like and Dislike option for Product
[Added] Social like and dislike options (FB, Twitter, Pinterest) for Product
[Added] Product variants and it's price option
[Added] Manage Profile
[Added] Order Management
[Added] Sales Management
[Added] Coupon Option for General and Items and its Management for sellers
[Added] Exchanges Management
[Added] Live chat option in each exchanges
[Added] Unread message count indicator
Admin Panel:
[Added] Dashboard with analytics and graphs
[Added] User Management
[Added] Item Management
[Added] Product Condition Management
[Added] Category Management
[Added] Currency Management
[Added] Top Currency Setting
[Added] Commission Setup
[Added] Payment settings
[Added] Order and Invoice Management
[Added] API credential Management
[Added] Social login Management
[Added] Footer Management
[Added] Site Management with Default settings
[Added] Email settings with SMTP configuration
[Added] Help Management
[Added] Dynamic Help page creation
Disclaimer
The views and opinions included about Carousel/Letgo/ebay or any other Clone are solely for our product's marketing and promotional purpose. Which does not necessarily mirror the views and opinions of the official Carousel/Letgo/ebay company. The design and code elements of the product are fully-protected under AppKodes liabilities. AppKodes is not dealing with any promotional activities (both direct and indirect) for Carousel/Letgo/ebay. AppKodes is obliged not to make any defamatory clauses, infringe, or authorize infringement of any legal right from Carousel/Letgo/ebay.
Do you like our olx clone?