Why Choose Our
Opensea Clone Script?
Dropcraze is a unique feasible Opensea clone script to Develop your NFT marketplace platform and keep up with the global NFT trends
Non-Fungible Marketplace
A feature-rich versatile NFT marketplace with innovative features like Multiple minting, a multi-wallet system, NFT promotion, stats and ranking module, and much more.
P2P (Peer-to-Peer) Security
100 % audited source code to ensure a bug-free NFT marketplace. In addition, vulnerabilities are completely eliminated by performing rigorous testing.
Community Governance
Strong adherence to regulations of community governance. Effortlessly monitor and manage all the platform activities by taking appropriate actions to maintain the integrity of your platform using a feature-packed admin panel
Approval Free Monetization
Enhanced and secure trading of NFTs in a decentralized environment with approval-free NFT monetization with secondary sales and royalty support for creators.
High ROI
Tremendously rewarding revenue-generating sources like commission fee, minting fee, promotions fee, etc.
Support
Obtain the most value from the use of the product even after sales and get periodic updates on the valuable inclusions made, upcoming features, and a lot more.

Now, Launch an Immensely Rewarding NFT Platform
Tokenize your unique assets by turning your ideas into a unique NFT marketplace that looks
like OpenSea.
Single Opensea Clone Script For Every Business Needs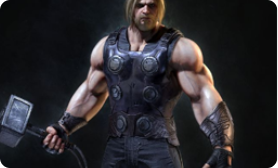 Games
Currently, the NFTs of in-game assets are the most demanding, so the vast inclusion of NFT collectibles of popular games will attract millions of gamers to your gaming NFT marketplace.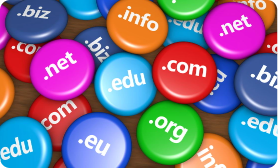 Sports
An Opensea clone script loaded with dozens of Sports NFTs (Football, Hockey, and NBA) will undoubtedly attract and captivate sports lovers of different nations.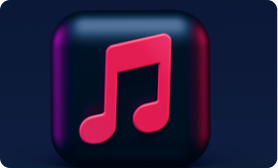 Music
Music-based NFTs have been gaining popularity recently, so investing in an Opensea Clone platform with a sea of demanding music NFTs will tremendously reward you.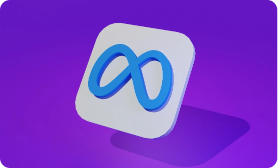 Metaverse
The metaverse is considered the future of the Internet. Building a technologically advanced NFT marketplace on Metaverse will become your revenue-generating machine.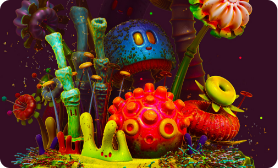 Art
NFT marketplace built exclusively for art helps artists to showcase their talents and earn while building their fan base simultaneously.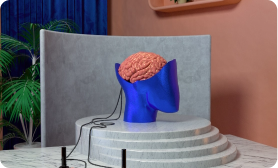 Real Estate
The Real Estate NFT platform uses blockchain technology and allows investors securely trade and benefit immensely using property tokens.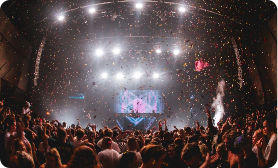 Video
The online video streaming industry is booming, Developing an NFT marketplace dedicated to this niche will gain you a massive audience.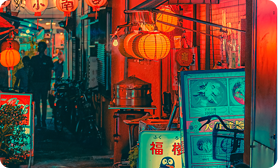 Photography
Attract users by allowing them to tokenize breathtaking shots as NFTs. This platform lets them make, sell and earn with photograph NFTs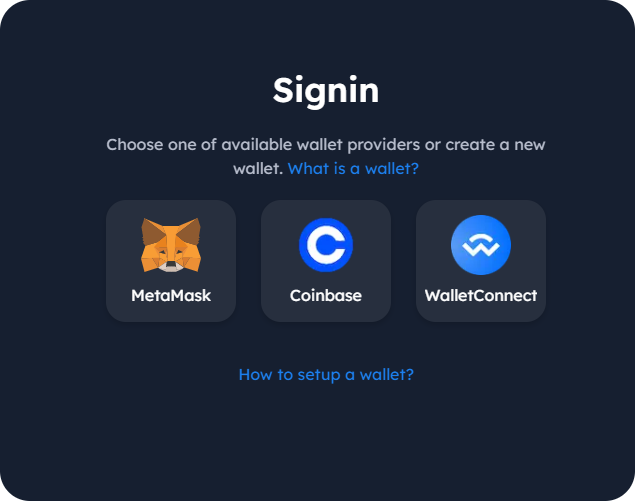 Multi-Wallet Support

Seamlessly enable NFT traders to store, transfer, and receive NFT tokens and digital currencies using a multi-wallet system (Coinbase, Metamask, etc.) of the Opensea clone script.

Storefront

Get your users mesmerized with visually stunning storefront designs and quickly locate your favorite NFTs using an advanced search filter.

Stats & Rankings

Allow users to effortlessly identify and buy the most popular NFTs and collections ranked based on rarity and volume using the stats & ranking module of the Opensea clone script.
Trade NFTs

Enable artists and NFT enthusiasts to mint and monetize digital assets using ERC 721 standard (Single Minting) or ERC 1155 standard (Multiple Minting).

Auction

Captivate the users with an engaging auction process – Make an Offer and Bidding to allow them to buy or sell NFTs in an enhanced trading environment.

NFT Promotion

The promotional module of the Opensea clone script helps the users promote their NFTs for improved traceability, lets them check the stats like views, and to observe the visit counts of the promoted NFTs.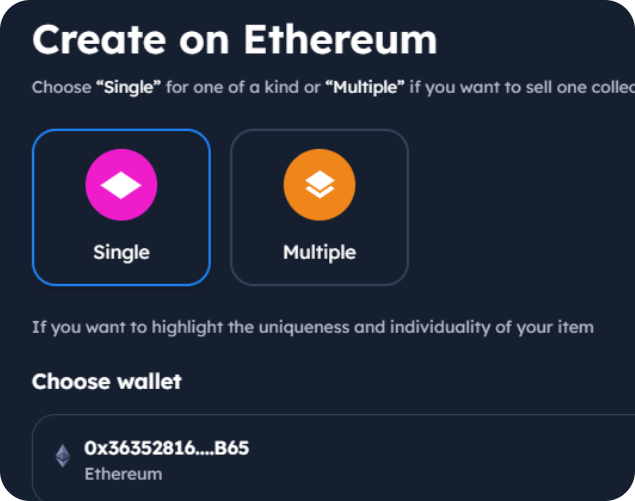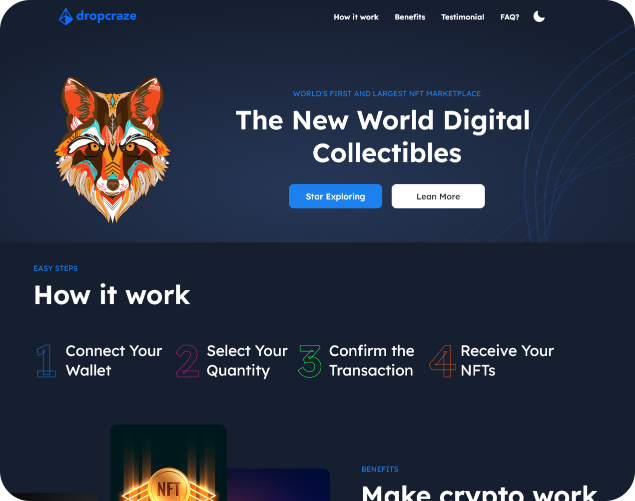 Landing Page

Customize your Landing page with eye-catching visuals and illustrative banners (coming soon, just launched, etc.).

Dark theme support

This unique feature of our Opensea clone script enhances your users' experience by improving visual ergonomics and saving the battery life of users' devices.

Activities

The users get to know all platform updates such as NFT sales, changes in ranking, and so on with this remarkable feature of our Opensea clone script.

Dashboard Insights

Full Access Controls

Activity Trackings

Content Management

100 % Customizable
100%

Safe and Secure NFT Platform
Like Opensea

Multilevel Security

Authenticity
Promising
Revenue Streams

of Our
NFT Marketplace Platform

Capitalize digital collectors to buy, sell, and mint their tokens to denote
possession of distinct tangible and intangible assets.
Listing fees
This revenue factor of our Opensea clone allows admin to earn effortlessly. A user should list their NFTs to trade them on the NFT marketplace, and as an admin, you can make greater earnings within a short span of launching your NFT marketplace.

Minting fees
An NFT artist or creator must mint their NFTs to convert them into tradeable digital assets on the blockchain network. As an admin, you can earn a considerable amount from the users for each minted Non Fungible Tokens

Sale fees
Our Opensea clone enables admins to earn an income when the users perform transactions on the platform. Admins can set the transaction fees in line with users' convenience and obtain lucrative income whenever an NFT transaction takes place.

Promotion Fees
Our Opensea clone enables admins to earn an income when the users perform transactions on the platform. Admins can set the transaction fees in line with users' convenience and obtain lucrative income whenever an NFT transaction takes place.
Technology Stack


Of Our Opensea Clone
Blockchain Platform





Token Standards


Wallets



Back-end and Front-end Frameworks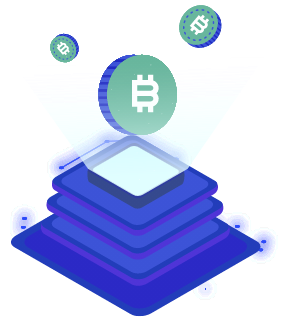 Captivating
add-ons

to attract and retain
more users to your NFT Marketplace
Polygon Matic-based Opensea Clone
Utilize the sophisticated features of the Polygon Matic blockchain network to launch a future-oriented NFT marketplace. Pull a wide range of target audiences to your NFT platform by allowing them to create, sell, purchase and auction NFTs without any gas fees.

Opensea clone for Solana network
Deploy and launch a state-of-the-art NFT marketplace on the Solana blockchain to pave the way for more secure and efficient NFT transactions. Allow your NFT platform users to transact at lower energy consumption and lower gas fees.

Binance Smart Chain
This add-on feature allows you to launch a centralized NFT marketplace on Binance Smart Chain. This add-on facilitates your platform users to trade NFTs at lower transaction costs as compared to other centralized NFT platforms.

TRON NFT
TRON is the only blockchain network that can handle a large volume of transactions up to 2000 per second. Build and deploy a feature-rich NFT marketplace on the TRON network and allow your users to seamlessly and quickly perform a high rate of transactions.
Heart -Whelming Endorsements from
Our Happy Customers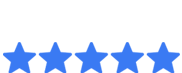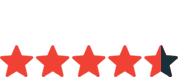 FAQ and Update History
Curiosity has it's own reason for existing, by questioning anything we arrive at the greater solutions.
Frequently asked questions
The time to build Opensea like NFT marketplace will depend on various factors like features and blockchain technologies that need to be included, addon integrations, customization required, and so on. However, by approaching a prominent NFT marketplace development company like Appkodes that has rich expertise in developing feature-packed NFT marketplaces over the years, you can get your NFT marketplace built within a short span of time
Some of the remarkable features of our Opensea clone are Filter, wallet system, Single and multiple minting, front-end display, multi-chain interoperability, NFT stats, and notification option.
Our Opensea clone includes remunerative revenue factors like transaction fees, listing fees, minting fees, initial setup fee, and private sale option. So, you can easily make a great profit with the NFT marketplace built with our Opensea clone
We will sign a Non-Disclosure Agreement (NDA) with you to completely assure you that your business ideas will be fully protected and will never leave our place
With our Opensea clone, you can build an NFT marketplace on various blockchain networks like Polygon Matic, Solana, Binance smart chain, and TRON.
Software and Server requirements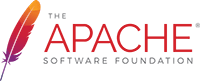 Apache server, the most popularly used web/http server. It can installed as external server or on the same server as per your convenience

Mongodb 4.x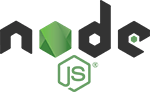 Node.js 12.x
Change Log
[Added] Email Integration for WatchList
[Added] Additional Blockchain Event Validations on Frontend
[Added] Additional Transaction Information shown in Admin Panel
[Fixed] Updating Solidity Contract to Latest Version
[Fixed] Minor Contract Related Fixes
[Fixed] Package Related Fixes

Web:
[Added] Polygon blockchain Integrated.
[Added] Add Funds-Wyre payment gateway in the profile section.
[Added] Advanced Traits/Properties module for the NFTs.
[Added] Option to report users, NFTs, and collections.
[Added] NFT Preview option included in the NFT create page.
[Added] Social Links for users & collections.
[Added] Social Share for users & collections.
[Added] Listed Traits in Property section on NFT Detail Page
[Added] Additional Filters like Properties & Blockchain in collection, search & profile pages
[Added] Activity Filters in Users & Collection Pages
[Fixed] Featured Drops design changed in home page
[Fixed] Test Network Migrated from Rinkeby to Goerli network.
[Fixed] Minor UI Fixes
[Fixed] Minor Bug Fixes and Improvements
Admin:
[Added] Additional information like blockchain and traits is included in all modules.
[Added] Report Management enhancements
[Fixed] Minor UI Fixes
[Fixed] Minor Bug Fixes and Improvements
[Added] Coinbase & WalletConnect Sign in
[Added] Collection Creation Page on user profile
[Fixed] Minor UI Fixes
[Fixed] Minor Text Changes
Web:
[Added] Promotion Module to allow users to promote their NFTs.
[Added] The Stats & Ranking Module to display the top collections and ranks them by volume.
[Added] The Promotion section in the user's profile to review their promoted NFTS.
[Added] The option to promote the NFT from the NFT listing page
[Added] The Dynamic Home Banner Layout for organising the NFTs.
[Added] The Statistics Section on the Collection Page.
[Added] On the NFT page, unique user views are shown.
[Added] The Expand icon has been added to the top right corner of the NFT image to preview NFT.
[Added] On the collection and NFT pages, the items and activities sections have been converted to tabs.
[Added] Thumbnail for NFT added to the Activities section of the Navigation Bar.
[Fixed] For media file storage and access, a self-hosted IPFS server is integrated.
[Fixed] Like Mismatch issue
Admin:
[Added] Promotion module to list the promotions made by users.
[Added] A new module for managing promotion packages has been added.
[Fixed] Minor UI Fixes
[Fixed] Minor Text Changes & Hyperlink issues
Admin:
[Added] More Information like Blockchain, SaleType & Offers are shown in NFT Management
[Added] Additional Fields like Watchlist, Collections are shown in Collection & User Management
Web:
[Added] Make an offer module integrated for NFT Single Mint(ERC 721 Standard)
[Added] Cancel option for NFT on Sale
[Added] Dark Theme Support for NFT Description's Rich Text Editor
[Added] Dedicated Contract implemented for Single Mint & Multiple Mint
[Added] Offer Related notification added
[Added] Reset Option added in create page
[Fixed] Like Count Mismatch issue
[Fixed] NFT Details page alignment issues
[Fixed] Category & collection filter issue in own profile
[Fixed] Minimum Price Validation for all price fields
[Fixed] Minor UI Fixes
[Fixed] Minor Text Changes & Hyperlink issues
Admin:
[Added] Separate Tab for Active / Inactive users
[Fixed] Default Commission not shown in wallet Module
[Added] Sorting Options for Users, NFTs & Collections Management
[Added] Review Collection feature with messaging & auto approval, reject & hard reject controls
[Added] Review NFT feature with messaging & auto approval,reject & hard reject controls
[Added] Option to enable Landing Page from Settings Module
Web:
[Added] Review Collection feature with resubmit controls
[Added] Review NFT feature with resubmit controls
[Added] Categorized NFTs with Review, Approval & Rejected icons in Own Profile & Collection Tabs
[Added] Review & Rejection Status are shown in NFT & Collection page
[Added] Review Messages from Admin in Notification Tab
[Added] Option to added cover image while the Collection Creation
[Added] RichText Editor integrated for NFT Description
[Added] Duration Input removed from create page & added to sell option in NFT page
[Fixed] External URL removed from create page
[Fixed] Page alignment issue on popup shown in NFT page
[Fixed] Low balance alert not shown, while buying the NFT
[Added] Royalties, Current owner shown in NFT page
[Added] Sale Timer section in nft page
[Added] Item Activities Section in NFT page
[Added] Detail section in nft page
[Added] Additional filters in Own Profile Tab
[Added] Landing Page Integration
[Added] CDN Integration for external assets like NFT, Collection & Profile Images
[Added] French Translation
[Fixed] Minor UI Fixes
[Fixed] Minor Text Changes & Hyperlink issues
Web:
[Fixed] Browse category does not works in search page
[Fixed] Site logo blink often in home page
[Fixed] Title overlapped with content in activities section on header
[Fixed] Clickable action missed in collection & user page
[Fixed] Numeric validation on input price fields
[Fixed] Logout not worked due to link tag issues
[Fixed] Balance not updated on network changed in metamask
[Fixed] Profile image not updated in header after update in edit profile
[Fixed] Some minor UI fixes
[Added] Additional sign in option in header
[Added] Skeleton loader added in the profile tabs[Added] Loader added in watchlist icon
[Added] Disabled option added for metamask icon on login page
[Added] Note added on sign in to install metamask
Admin:
[Fixed] Price not updated in dashboard page
[Fixed] Collection image not shown in listing page
[Added] GIF supported added for logo
[Added] Time range filters added in transaction page
Web:
[Added] List, Sell & Buy NFTs
[Added] Metamask Login
[Added] IPFS Storage
[Added] Single Mint (ERC 721 Standard)
[Added] Multiple Mint (ERC 1155 Standard)
[Added] Like,WatchList & Report options
[Added] Dark Theme Support
[Added] Social Share & Links
Admin:
[Added] DashBoard
[Added] Wallet
[Added] User Management
[Added] Category Management
[Added] Collection Management
[Added] NFTs Management
[Added] Transactions
[Added] Reports
[Added] Settings
[Added] Help & Terms
Disclaimer
The views and opinions included about opensea clone or any other Clone are solely for our product's marketing and promotional purpose. Which does not necessarily mirror the views and opinions of the official opensea company. The design and code elements of the product are fully-protected under AppKodes liabilities. AppKodes is not dealing with any promotional activities (both direct and indirect) for opensea. AppKodes is obliged not to make any defamatory clauses, infringe, or authorize infringement of any legal right from opensea.
What is opensea clone?
Opensea clone is a ready-to-use NFT marketplace script that can be used to build an NFT marketplace for creating, listing, selling, and buying NFTs. So, going for a readymade and reliable Opensea clone will be the smart way to launch your own P2P NFT marketplace like Opensea with unsurpassable performance.
Why can you go for our best opensea clone?
With rich expertise in NFT marketplace development services, our team of experts has crafted a ready-to-use and avant-garde Opensea clone script to build a comprehensive NFT marketplace on the preferred blockchain networks such as Ethereum (ERC 721 and 1155), Solana, Binance Smart chain, Polygon, etc. This will pave the way for smooth trading of digital collectibles like art, video, etc.
Our open source best opensea clone script can also be customized readily and completely as per your blockchain business needs. So, the inclusion of additional functions based on your NFT marketplace concepts will be just a piece of cake. Also with our rigorously tested and smart contract audited Opensea clone, you can arrive at a secure NFT marketplace within your budget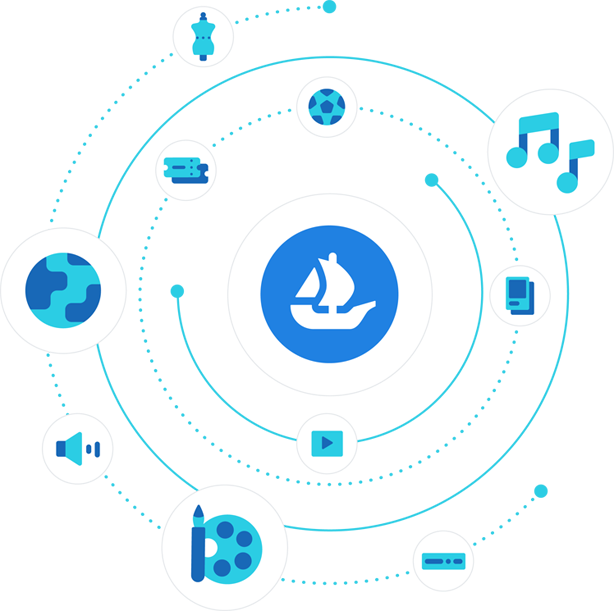 Workflow of best opensea Clone

Launch an immensely rewarding
NFT platform?