Our stellar inclusions to make your live streaming app stand out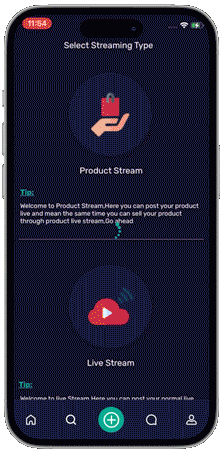 New
Live Sponsor Ads
With this feature of our periscope clone script, advertisers can live stream their advertisements on the platform and snatch the attention of users to redirect them to their website. The advertiser will also have an option to provide all necessary details regarding the advertisement before placing it on the platform such as product image, product name, a short description, time to go live, etc. Our Periscope clone also enables the advertisers to schedule their live streams at their convenience.
Try Now
Public and Private streaming

Streamers‌ ‌can‌ ‌stream‌ ‌live‌ ‌videos‌ ‌and‌ ‌make‌ ‌them‌ ‌visible‌ ‌to‌ ‌all‌ ‌users‌ ‌and‌ ‌can‌ ‌also‌ ‌keep‌ ‌live‌ ‌videos‌ ‌ private‌ ‌if‌ ‌needed.‌

Live comments and unlimited likes streaming

Users can comment on live streams and with unlimited likes streamers can know the thoughts of users for live videos.

Gifts

Users can purchase gifts from the gifts store and send them to desired contacts. This option will surprise users greatly. .
Trending Hashtags

Users can view trending hashtags and clicking on a hashtag will take users to the corresponding hashtag page.

Popular countries

Users can view top countries with more live streams and choosing a country will show live streams in that country.

QR code

With this QR code feature, users on the app can get connected with their preferred contacts instantly.
Gems store

Users can purchase gems from the gems store and these purchased gems will be added to the user's account automatically.

Earn gems

This feature allows users to watch promotional videos to earn more gems which can be then used for in-app purchases.

Gifts into Gems

Users can convert the received gifts into gems which can be utilized to get access to enthralling features of the app.
Live chat

Users can have instant live chat with the desired contacts and this facilitates communication between the users.

Image sharing

Users can just tap on the image-sharing icon in order to share stunning images with other users on the app.

Video call

With this option on the chat page of the app, users can make video calls to other users quickly on the platform.
Discounts

Prime members can get attractive discounts on in-app purchases, gems, and other activities on the app.

Privacy controls

With this option, users can manage activity controls, manage settings, make important changes in ad settings, etc.

Premium badge

Prime members can get premium badge benefits like gaining access to the captivating features of the app, etc.
Mobile login

Users can log in easily through mobile number with OTP verification.

Follow users

With this interesting feature, users can follow preferred users conveniently on the live streaming platform.

Invite referrals

Users can invite their friends to join the app with which they can also earn more gems on the platform.
Notification controls

Users can have control over the notification settings. If required they can block notifications from the followers

Profile controls

Users can manage personal profiles effectively and can take decisions on the data that they wish to share with others.

Screen lock

The system lock that is set by the user such as pattern, PIN, or fingerprint lock will be used as the app lock.
Attractive landing page

An impressive landing page is included to grab eyeballs on the platform and it can also be modified as needed.

Instant dashboard

Dashboard in the admin panel will be updated every second and so there is no need to reload the app to know current activities.

Security and reliability

A secured platform will be provided for the users to stream live videos and thereby you can gain user confidence.
Video moderation

The user on the app will be blocked if that particular user is involved in any unwanted activities during live streaming.

Dark theme

This feature helps in enhancing the user experience on the live streaming platform and has many exciting benefits.

Share broadcasts

Users can share live stream videos with other users on the app and with other apps such as Facebook, Whatsapp, etc.
One hand feature

With this feature, users of the app can swipe to commence their live streaming process on the platform.

Admin announcements

Admin can inform the users about any security updates, app updates, and other important information immediately.

Recent history

This feature allows streamers to keep track of the videos broadcasted and to remove the broadcasted videos if needed
Appkodes Livza
Everything you needed for live video streaming
How Bigo clone or bigo clone works?
Take a quick look at this Livza demo video to understand the working process of our Bigo Clone and features that are incorporated into it
Technology
Everything is designed, only a few are mastered well, Our script is entirely crafted using the latest technologies.
Generate your own pricing form
Set up a pricing form that suits your budget and works well for your business. Never Pay More !!!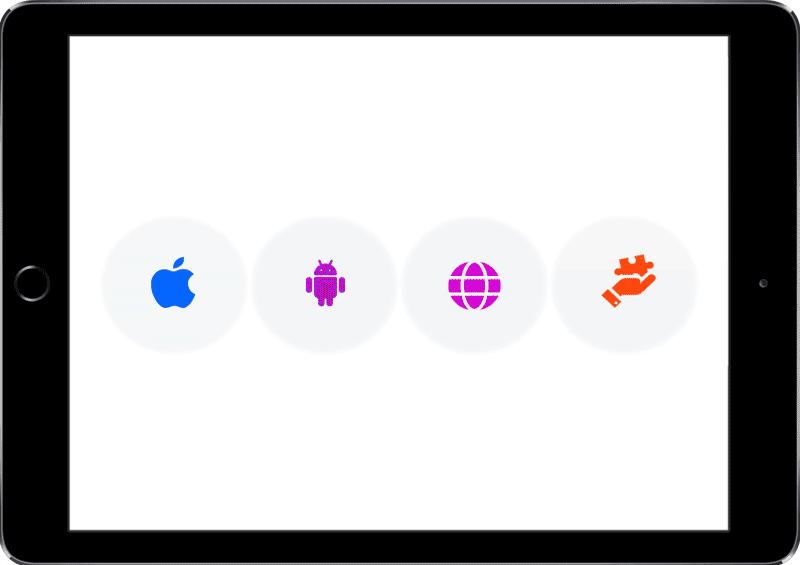 Web & App Demo
Our demos are to help prospects' connect with this feeling of ownership or to see their extended vision of their own needs.
User
Try this demo as a user
Our Bigo live clone allows users to broadcast high-quality video content smoothly and efficiently. Try this demo to know more about the working process and surprising features available for users in our Bigo live clone.
Admin
Try this demo as an Admin
Admin of the app can view and control each and every activity happening inside the application through an effective Admin panel. He can perform essential operations such as changing social login configurations, deleting the unwanted videos, changing settings, and many more.
Addons
Every team has a unique process for shopping software. Use an out-of-the-box workflow, or create one to match the way your team works.
Chat translation
Enable the users to view the chat conversations in their preferred language with the help of Google translator in Bigo Clone. Boost the user interaction in your platform by eliminating language barriers with this top-notch chat translation technology.
Emojis and GIFs in chat
Avoid the formal type of chat conversations and grab the user's attention with the inclusion of visual elements like emojis and GIFs. Thereby pave the way for lively, friendly and fun-filled chat conversations and add more chances of convincing the visitors.
Voice messages
Include voice messaging solutions to enrich the user's chat experience and to make the conversation more interesting and engaging. Provide the users a convenient way of instant communication in your platform with voice messaging solutions.
Interstitial advertisements
Compelling and visually appealing interstitial advertisements grab more eyeballs within a short span of time than other ad types like banner ads. Impress your customers and gain more revenue by implementing these interstitial ads in your Bigo Clone.
Arabic Language
New Popup of products and information including System, Word Processing, Fonts, and Desktop Publishing are now in Arabic Language. Appkodes language resources support RTL(Right – to -Left) alignments for this Arabic Language popups.
Smart Reply
Enable the users to send instant replies for every incoming message on the chat page of the live streaming application. Grab more eyeballs quickly with this time-saving feature on the application.
Audio calls
Enable the users to connect with their contacts instantly through the high-quality audio calls in the application. Allowing users to have seamless communication with others will kindle interest in their minds to use the app again and again.
Convert Gifts into Money
Amaze users by providing a flexible option to convert the gifts received so far into money. Users can convert their gifts into money whenever required. Admin can also generate revenue whenever users avail the feature to convert the gifts into money
Animated splash screen
Give a professional and unique look to your app with the animated splash screen. Impress the users and kindle interest in them to make use of the app with an astonishing animated splash screen.
Animated Sticker
Allow the users to have fun-filled chat conversations with the inclusion of this feature in your platform. This feature will grab more eyeballs as it avoids formal chat conversations. We will provide 5 animated stickers when the user purchases this addon.
Social media cover banner
Grab the attention of millions of users with the visually stunning cover banners for your social media profiles such as Facebook, Twitter, LinkedIn, and YouTube. It is no surprise that the social media cover banner will create a consistent and professional look for your business.
Informative videos
Make your product stand out from the crowd with an engaging explainer video in your application. Explain your product to your target customers and enhance the popularity of your product. Take a quick look at a sample of explainer video.
AWS S3 Bucket Integration
Integrating Amazon Simple Storage Service (S3) into the app allows customers to store and retrieve any amount of data. With its unmatchable security and access management features, you can secure your data from unauthorized access.
App and Play Store preview designs
Include attention-grabbing App Store and Play Store preview designs for your product. Thereby, you can easily kindle interest in the minds of your users to make use of your online platform again and again.
App intro screen background video
Capture the user's attention easily by adding an informative and interesting background video to the login page of your app. By this, you can amaze the users visually and intensify the bond with them within a short span of time.
Customized background image
Impress users on the online platform by including the customized background image on the website landing page. We will provide one visually stunning personalized background image when the user purchases this Addon.
Note :
You will be charged only for the integration of Addons in your platform. In some cases, extra third party pricing may be applied.
Revenue Factor
To thrive, all businesses must focus on the art of Revenue making.
Gems
App users have to spend gems in order to send gifts and to utilize some additional beneficial features of the app. Users can purchase gems from gems store in case there are inadequate gems. Admin can make money when the user purchases Gems.
Prime membership
Users with prime membership in our Bigo live Clone can make instant video calls with preferred matches anytime, can avail discounts while purchasing gifts and while doing in-app purchases etc. Admin can earn revenue when users subscribe to prime membership in the app.
Google Adsense
You can create a Google Adsense account to run advertisements on your platform and thereby making money from it.
Promotional in-video Ad
App users watch promotional in-app videos to earn more free gems. Admin can earn revenue by running these promotional ad videos in the app as they get a certain commission amount for each and every view by the users.
Converting gifts
Whenever a user converts the gifts into gems or money, Admin will get a commission and this also adds to his/her revenue generation.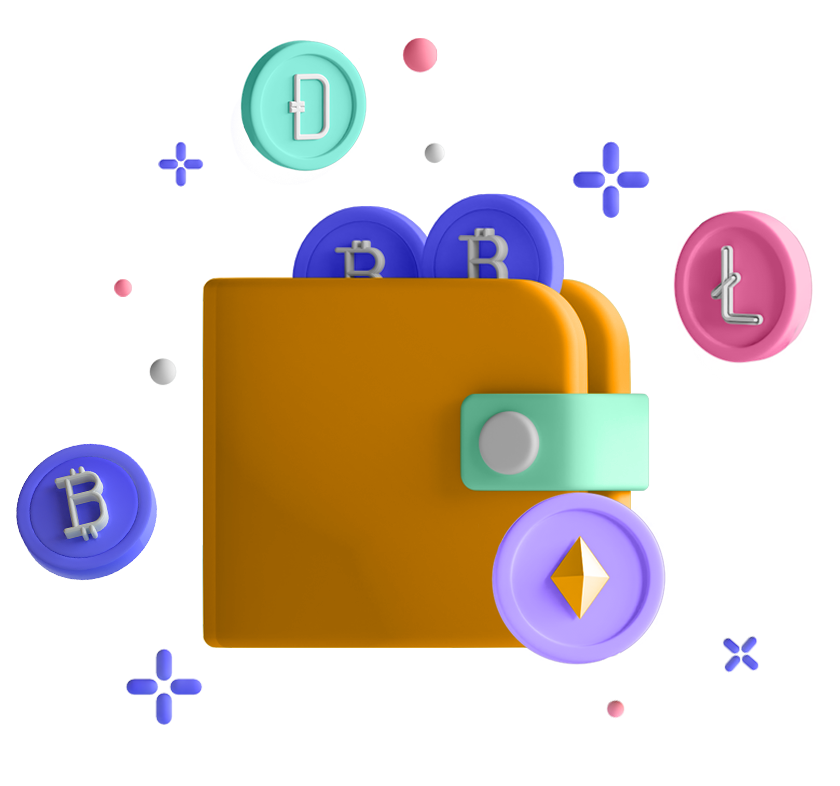 Crypto-Wallet Integration
We've a much simple and secure payment integration option for your users to pay through crypto wallet.
Buy now
Why Bigo live clone for live streaming business?
Today, everything becomes live streaming and people prefer to watch news, the latest updates, and any information, etc in live mode. As live videos create a strong impact among people worldwide, many users nowadays are looking for an ideal platform to stream their live videos seamlessly in order to connect with others globally. Therefore, it is of no surprise that the live streaming industry is thriving compared to other online business sectors. Seeing this monstrous growth of the live streaming business, many aspiring proprietors like you would obviously prefer to venture into this flourishing sector.
But, not all those who plunge into this sector taste success as it becomes essential to build a feature-rich live streaming platform with impressive inclusions. But, a question will spark in your mind now. How to build such a full-fledged and visually stunning live streaming platform?
Here comes the need to go for a readymade online solution as developing a live streaming app from scratch will be surely a tedious and time-consuming job. And so, utilizing a ready-to-use clone solution of a prominent live streaming platform like Bigo would help you in building your outstanding live streaming platform right away.
What is a Bigo clone script?
Bigo live clone is an online solution that includes nearly all significant, basic functionalities of the eminent live streaming platform, Bigo live. So, you can utilize it effectively as the core solution for building your own striking live streaming platform instantly and within your budget. Also, a readymade and adaptable Bigo live clone with unsurpassable performance will be perfect enough to suit multitudinous live streaming business concepts. So, materializing your live streaming business dreams will never be a tough job anymore with a reliable Bigo live clone script.
How our Bigo live clone stand unique from other typical live streaming solutions available
Expertise
As said above building a comprehensive and attractive live streaming app is significant to run a successful live streaming business in the current market trend. Understanding the expectations of users on the live streaming platform, our teaWe have rich expertise in delivering optimal Bigo live clone script for multiple live streaming business concepts such as providing world-class customer service, sharing live events, announcements and giving product demos, and so on. Therefore, you can gear up your live streaming business venture with our best-in-class Bigo live clone script.
Bigo live clone in upgraded version
Our Bigo live clone is now available in an enhanced version 3.0.1 with several lucrative revenue factors and interesting features such as dark theme, instant live streaming option, quick live chat, hashtags, and so on. These inclusions will surely grab more eyeballs on the live streaming platform.
Technologies utilized
Our Bigo clone incorporates several cutting-edge technologies such as WebRTC, Mongo DB, Swift, SCSS, Socket IO, and many more. The inclusion of these modern techniques will help in building an outstanding live streaming app
Rigorous testing steps
Our Bigo clone is subjected to strict testing procedures in order to show unrivaled performance across various devices and platforms. Thereby, you can provide a secured environment for the users on your live streaming platform and can gain customer confidence within a short timespan.
Highly scalable
Our Bigo clone is scalable and so can be customized quickly to fit varying live streaming business requirements. Therefore, if you need to include additional functions in your live streaming platform to entice users in the long run, it is wholly possible with our reliable Bigo clone solution.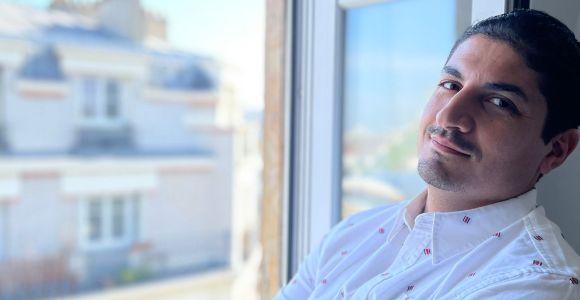 "Success story of Mr. Khalid who approached us to materialize his online real estate classified business dreams "
How I made my Klaplive project successful?
View their story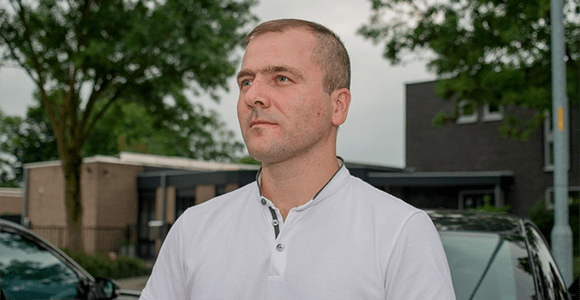 "Mr. Beslon founder of Qpon, connected with Appkodes and faced the fierce competition successfully in his business venture "
How I started and elevated my Qpon project?
View their story
Previous
Next
Happy Customers
An epitome of phenomenal customer experience which helps you to make a decision of purchase and enrolment with us.
FAQ and Update History
Curiosity has it's own reason for existing, by questioning anything we arrive at the greater solutions.
Frequently asked questions
We used Swift V4 for iOS and Java for Android
We need two servers for Installation. We need Ant Media server for live-streaming and to run the script we need another server i.e AWS or Digital Ocean.
Please check the pricing structure of Ant Media Server. We recommend to buy Enterprise Edition License Annual Plan from this link
antmedia
.
Yeah, we have floating multicolor super hearts option in this app.
Yeah, you can write your comments if both the users are in the live video.
Yes ofcourse it is compatible with iPhone X.
Software and Server requirements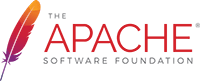 Apache server, the most popularly used web/http server. It can installed as external server or on the same server as per your convenience

Mongo db version 3.4 or higher
Redis 4.x Stable (Secure installation preferable)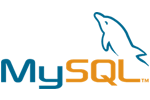 From MySQL 5.6 to MySQL 8.0,for its performance and scalability

PHP 5.6 to PHP 7.1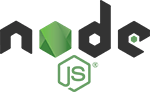 Nodejs 8.x LTS version

Ioncube loader version 6 or above. Ion Cube PHP Extension decrypts the protected PHP files and optimizes their execution.

Python Webtest (2.7.*)
Change Log
App Changes:
[Added] Brand New UI interface.
[Added] Android Migrated to Api 33
[Added] New pages added for viewing shop product and own shop product
[Added] Users can create the streams by ads and normal streams and Schedule option only for Product Streams
[Added] Users can create the ads without streaming.
[Added] Category tab added in search page for viewing videos in particular category
[Added] If the user is not streaming at scheduled time the schedule stream will change into ads.
[Added] The subscription purchased user is only able to stream the Ads if the shop subscription option in the admin panel is enabled.
[Added] Users can decide to save the live or not in the Normal stream if Recording option enabled in the admin panel
[Added] Users can delete their account using option
[Fixed] Bug Fixes and Performance Improvements

Admin Panel Changes:
[Added] Admin can manage the Ads streams and during the live we can deactivate the live from the admin-panel.
[Added] Admin can delete the Ads stream from the admin-panel.
[Added] Admin can handle the deleted account from the admin-panel and be able to reactivate the user account.
[Added] Admin can enable / disable the ads stream post option in the admin-panel.
[Added] Admin can manage the product subscription option in the admin-panel.
[Added] Admin can manage the user reports for Ads and normal streams too.
[Added] Admin can update the help content based on the languages.
[Added] We have provided an option to admin to manage delete streams by 30 days rotational deletion or Before week / month / year at one time.
[Added] We have provided an option to admin for managing the Streaming Record options.

[Added] Android Migrated to API 30 and Scoped storage enforcement.
[Added] Streaming Protocol Changed
[Fixed] Bug Fixes and Performance Improvements
[Added] Dark theme
[Fixed] Bug fixes and performance improvements.
[Added] New tab to show Following's broadcasts
[Added] Mode to publish private broadcasts
[Added] Add Popular & Own Hashtags to your broadcasts
[Added] Replay streams will shows the Likes & Comments same as live
[Added] Search option to show Popular countries & Trending hashtags
[Added] Share broadcast to users & also with other social apps
[Added] Scan & search the user by QR Code
[Added] Lock & secure app with your Passcode
[Added] Cache replay videos to improve performance
[Added] Option to Block & Unblock user
[Added] Watched history to show the list of broadcasts watched

App Changes:
[Added] Brand New UI interface.
[Added] Signin & Signup with Facebook & Phonenumber.
[Added] Gems purchase from Gems store.
[Added] Send Gifts to your favorite broadcaster.
[Added] Instant chat with your friends.
[Added] Share instant snaps & images in chat.
[Added] Make a Video calls.
[Added] Block and Unblock Users.
[Added] Subscribe & became a Prime Member.
[Added] Convert Gifts to gems.
[Added] Invite friends & earn gems.
[Added] Watch video ads & earn gems.
[Added] Google ads integrated.
[Added] Notification Controls & Privacy Options.
[Added] Easy swipe navigation & animations.
[Removed] Google Signin & Signup
Admin Panel Changes:
[Added] Brand New UI interface.
[Added] Instant Dashboard.
[Added] App statistics (Charts).
[Added] Settings Controls.
[Added] Premium user management.
[Added] Payment Transactions.
[Added] Subscription Management.
[Added] Gems Management.
[Added] Gifts Management.
[Added] Sliders Management.
[Added] Users's Report Management.
[Added] Admin Notifications.
[Added] Help & Terms Management.
[Added] Language translation (English & French).

[Fixed] Bug fixes and performance improvements
App:
[Added] Login with google and facebook
[Added] Publish live video
[Added] Watch live streaming video & post live comments and likes
[Added] Watch and delete Recorded video
[Added] Report inappropriate video
[Added] Search users and broadcast
[Added] Follow and Block Users
[Added] Notifications
Web:
[Added] Landing Page
[Added] Help Pages
[Added] Contact-us Page

Admin:
[Added] DashBoard for recent user and broadcast
[Added] Users Management
[Added] Streaming Management
[Added] Manage Landing page
[Added] Admin profile information setting
[Added] Email setting with SMTP configuration
[Added] Website settings
[Added] Social link settings
[Added] Stream server management
[Added] Help page management

Disclaimer
The views and opinions included about Periscope/Meerkat/Bigo or any other Clone are solely for our product's marketing and promotional purpose. Which does not necessarily mirror the views and opinions of the official Periscope/Meerkat/Bigo. The design and code elements of the product are fully-protected under AppKodes liabilities. AppKodes is not dealing with any promotional activities (both direct and indirect) for Periscope/Meerkat/Bigo. AppKodes is obliged not to make any defamatory clauses, infringe, or authorize infringement of any legal right from Periscope/Meerkat/Bigo.
Do you like our Livza Product?
Customization / Changes
If you want any of the features to be modified or included in the product or if you are looking for some fresh concepts in the product, you can make a request and approach our team to get the required customization support.