Why you must go for a bumble clone to build your online dating business?
Gone are the days when people find it really hard to find their perfect partners by asking their friends and extended circles. This completely changed with the advent of online dating platforms as it simplified the process of searching right partners. With the increase in the usage of online dating platforms, the online dating industry is facing massive growth and will thrive in the coming years too. Seeing the rising face of this sector, many proprietors show a keen interest in launching their own profitable online dating businesses but most of them fail to taste success as people these days expect a lot from dating platforms. And so, only a feature-rich online dating platform with innovative inclusions will impress them.
But, how to build such a full-fledged online dating platform quickly within the budget? A ready-to-use and remarkable bumble clone solution will be the perfect choice for aspiring entrepreneurs like you to arrive at a powerful online dating platform. This is because a readymade and phenomenal bumble clone will include all significant features, functions, and technologies to build a comprehensive online dating platform. Therefore, use a reliable bumble clone to succeed in your online dating business venture.
Awesome features of our bumble clone solution
Some stunning features of our bumble clone to grab user's attention on the
online dating platform are listed below.
Advanced search filter
With this exciting feature of our bumble clone solution, users on the online dating platform can search and find their preferred matches effortlessly. This option will impress users greatly as it enhances their search experience on the platform.
Location-based search

Filter matches based on age

Filter matches based on the interests
Instant chat option
This astonishing feature of our bumble clone solution allows the users on the online dating platform to have seamless communication with their matches. This option will surely grab more eyeballs on the platform.
Fun-filled conversation by sending images/emojis

Clear chat option to delete the conversation

Block user as required
Matches and Feeds
With the 'Matches' feature of our bumble clone, users on the dating platform can like the profile of any user quickly and there will an instant match when the user's profile is liked back by that particular user on the platform. Also, through 'Feeds', user's activities will be updated with their matches.
'Its Match' pop-up message when the user likes back a profile

Feeds section to update user's actions with their matches

Matches can like/comment on updates
Swipe/Like option
With this mind-blowing feature of our bumble clone solution, users can like or reject a particular person's profile on the dating platform quickly. This option will definitely kindle interest among the users to use the platform as it enriches their matching process on the platform.
Swipe right over a particular profile to like it

Swipe left to dislike a specific profile

View other users who liked the profile
Peek into every single enticing inclusion
of our Bumble clone
Technology
Everything is designed, only a few are mastered well, Our script is entirely crafted using the latest technologies.
Web & App Demo
Take a quick glance at the demo of our Bumble clone solution to understand its working process and the advanced features and functionalities that are pre-built to arrive at a world-class online ecommerce platform.
User
Try this demo
as you are a user
Set up your pricing form
Create a pricing form that works best for your online dating business model. Set a suitable pricing plan for your business with no further delay.
Profitable revenue factors to earn more with the online dating platform
Some beneficial revenue-generating factors of our bumble clone solution are listed below
Running Google ads
With this revenue factor of our bumble clone, Admin can make money by placing Google advertisements on the online dating platform. When those ads get more clicks and views, Admin can make a huge profit.
Premium membership plans
This revenue factor of our bumble clone allows Admin to generate revenue easily. Many users on the online dating platform will prefer subscribing to beneficial premium membership plans in order to avail the additional benefits and from this Admin can make a profit.
Boost and Superlikes
With this revenue factor Admin can earn more by placing plans for Boost and Superlike feature. When the users on the dating platform buy and avail the boost or superlike feature to get the preferred match quickly, Admin can make a huge profit from it.
Enthralling addons to enrich the user experience
Some stupendous addons to amaze users on the online dating platform are listed below
How our bumble clone helps in building a robust online dating platform?
With a clear-cut understanding of the expectation of users on the online dating platforms, our team of experts has crafted a complete bumble clone solution with responsive design,state-of-the-art technologies, and futuristic features. Also, with our customizable bumble clone, you can include additional features based on your online dating business model and requirements.
Our finely crafted bumble clone is put through several, strict testing steps in order to show unsurpassable performance and so snatching the attention of users on the online dating platform will not be a tough job anymore with our unique bumble clone solution.
To say in a nutshell, our bumble clone will serve as an ideal solution for all those proprietors who are looking to build a world-class online dating platform to materialize the online dating business dreams
Happy Customers
An epitome of phenomenal customer experience which helps you to make a decision of purchase and enrolment with us.
FAQ and Update History
Curiosity has it's own reason for existing, by questioning anything we arrive at the greater solutions.
Frequently asked questions
The official latest version is Howzu v4.0.3
We use WebRTC for Audio and Video Call it is a free Opensource.
Admin control One Landing page iOS & Android Apps Support & Update period as per the package you buy
HowzU works on the based on single domain licensing. And so you will get 99.9% of open source code and 0.1% of source code will be encrypted for licensing.
Yes, you can signup via Facebook and via Email.
Premium Member can access unlimited friend requests,change the location at anytime at anywhere,they can reload the friend request again if they decline, they can hide their age and so on.
Software and Server requirements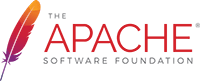 Apache server, the most popularly used web/http server. It can installed as external server or on the same server as per your convenience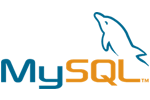 From MySQL 5.6 to MySQL 8.0,for its performance and scalability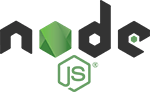 Nodejs 8.x LTS version

PHP 7.2

Ioncube loader version 6 or above. Ion Cube PHP Extension decrypts the protected PHP files and optimizes their execution.

Python Webtest (2.7.*)

SMTP for PHPMailer() function. "sendmail" recommended for linux based servers

Go Lang (1.x or later)
Change Log
WEB:
[Added] Delete Account
[Removed] Facebook login
[Fixed] Bug Fixes and Performance improvements
APPS :
[Added] Delete Account
[Removed] Facebook login
[Fixed] Bug fixes and performance improvements
[Added] Android Migrated to API 30 and Scoped storage enforcement.
[Fixed] Bug Fixes and Performance Improvements
[Fixed] Bug Fixes and Performance Improvements
[Added] Boost an account to be top profiles in the area for 30 minutes
[Added] SuperLike a person to tell that you are specially interested.
[Added] Feeds shows a timeline of all your matches.
[Added] Likes you option lets you see who likes you before to like or nope.
[Added] Its Match popup shows after each matches
[Added] More profile information like Job, Company, School, Living In.
[Added] Privacy control option for Share feed.
[Added] Others option in Gender and Filter option as Everyone.
[Added] Apple login in iOS app.
[Added] Invoice and Manageable option for boost and super likes in admin panel.
[Added] Disable option in admin for version update popup.
[Added] Enable/Disable for App of the day popup.
[Added] Safety tips in chat page.
[Added] Help section
[Added] RTL Support
[Modified] Change Friends concept to Matches.
[Modified] Updated to Swift language in iOS app.
[Removed] Friend request option was removed for matching concept.

[Added] Web version of Howzu
[Added] Video call Swap option [Updated] Migrated to AndroidX [Updated] Webrtc call sdk updated [Fixed] Bugs fixes and performance improvements
[Fixed] UI fixes and Performance improvements for Android and iOS mobiles
[Fixed] UI and Bug fixes for web.
[Added] Notch support for Android and iOS mobiles
[Fixed] Hot fixes

[Modified] Modified own profile page
[Added] Signup wizard for interest, I'm here to and profile picture
[Added] Edit your own profile
[Added] Security authorisation for access Api's
[Added] Premium price for android and ios separately
[Added] App update info from admin
[Added] Video and audio chat
[Added] Secure data between Server and Client
[Added] Delete chat history
[Added] Keyboard Emoji's supportable
[Added] Auto spell keyboard suggestion
[Added] Unfriend option
[Update] Node.js Update to recent version
[Added] Email login and signup
[Updated] Find people from near by location instead facebook location
[Fixed] Hot fixes
[Added] Premium Feature - It will make admin to get revenue by Hide age, change location, rewind last swipe, hide ads, visitors and profile invisible option
[Added] Rewind Last Swipe - Premium user can rewind his last swiped people
[Added] Change location - Premium user can change his current location
[Added] Online - Now user can see people who in online, offline and away status
[Added] Visitors - Premium user can see people who visited your profile recently
[Added] App of the day - Admin can manage title, description, images and download link
[Added] Sort your favorite and recent friends in message section
[Added] Image share - Now you can send images in chat
[Updated] Profile Update - Get your last 5 profile images and last 25 interest from facebook
[Updated] Settings Update - Now you can enable/disable your notifications in settings
[Added] Login with Facebook - You can easily login with your facebook account
[Added] Select People - Swipe to select your match
[Added] Notification - Get notification from people who wants to match you
[Added] Matches - Chat with your matches
[Added] Share - Share the app to invite your friends
[Added] Settings & Display preference - You can filter the people for find the perfect match
Disclaimer
The views and opinions included about howzu/bumble or any other Clone are solely for our product's marketing and promotional purpose. Which does not necessarily mirror the views and opinions of the official howzu/bumble company. The design and code elements of the product are fully-protected under AppKodes liabilities. AppKodes is not dealing with any promotional activities (both direct and indirect) for howzu/bumble. AppKodes is obliged not to make any defamatory clauses, infringe, or authorize infringement of any legal right from amazon/fancy/etsy.
Do you like our Bumble clone?