Why fiverr clone solution for on demand service business?
It is quite obvious that the on demand apps are shaping the fast-paced world around us. Because people nowadays prefer to make use of eminent on demand service platforms for availing different types of services comfortably in just a few taps. Seeing this rising face of on demand service business, a lot of proprietors show interest in plunging into this thriving industry. But, the actuality is that every entrepreneur who venture into this flourishing sector cannot taste success so easily. Because only a comprehensive on demand service platform that fulfills all local service needs of people can impress global users. So, if you are a business owner striving hard to get shine in this blooming on demand industry, then you must build such a full-fledged on demand service platform with the trendiest inclusions.
But, how to arrive at such an eye-catching on demand service platform? A readymade fiverr clone solution with contemporary functions will help you in building a feature-rich on demand service platform within your budget. This is because a complete fiverr clone solution will include all essential features to develop an impressive on demand application satisfying your on demand business model and needs. So, go for a ready to use and easily adaptable fiverr clone solution to start and run a lucrative on demand service business.
Mind-blowing features of our fiverr clone
Some striking features of our fiverr clone that can amaze users on the on demand service platform are listed below
Service needs placement
This feature of our fiverr clone allows users to place their service requirements clearly on the on demand service platform along with the specifications. So, users can get a more appropriate tasker for their services quickly and without any confusion.
List service type

Fix a suitable price for the service

Schedule the date and time for the service
Find services
This interesting feature of our fiverr clone facilitates the service search process of the users on the on demand service platform as it allows them to explore the services and search for appropriate services quickly and easily.
Look for services instantly

Know more about the services available

Placing service needs without any hassles
Internal messaging channel
With this feature of our fiverr clone, users can have seamless communication with the taskers on the on demand service platform once the corresponding tasker accepts the service need of the particular user on the site.
Instant chat

Share location option

Share quoted price and attachments
Bookings and Jobs nearby
This feature of our fiverr clone enables users to book apt taskers for their service needs comfortably. With this feature, taskers can also find suitable tasks in nearby locations and jobs that match their service areas easily.
View previous bookings

Know current booking status

Details about service acceptance/rejection by tasker
Peek into every single enticing inclusion
of our fiverr clone
Technology
Everything is designed, only a few are mastered well, Our script is entirely crafted using the latest technologies.
Web & App Demo
Here is the demo of our optimal fiverr clone solution. Take a quick look at it to know more about its working process, incredible features, and functions incorporated into it to arrive at an outstanding on demand service platform.
User & Tasker
Working process
of IDemand
Appkodes iDemand provides a more convenient and visually appealing platform for the users to boost their interaction on the platform and to ease their processes. Try this demo to know more about its working process and enthralling features.
Admin
Try This Demo
as you are an Admin
Admin of the app can get the complete overview of day-to-day business operations and activities.
Generate your own pricing form
Generate a pricing form that well suits your business plan and budget. Pay less and set a flexible pricing plan now!
Successful revenue factors to make a profit with on demand service platform
Listed below are the lucrative revenue-generating factors of our fiverr clone solution to earn more with the on demand service platform
Running Google ads
With this revenue factor of our fiverr clone Admin can make a profit by placing Google advertisements on the on demand service platform. Admin can earn more when those Google ads get more clicks and views.
Commission for service booking
This revenue factor of our fiverr clone allows Admin to generate revenue whenever there are new service bookings happening on the on demand service platform. So, for each and every service booking happening on the site, Admin can make a great profit from it.
Captivating Addons to impress users on the
on demand service app
Some noteworthy addons to impress users on the on demand service platform are mentioned below
Why you can make use of our fiverr clone solution?
We clearly understand that the users of today will get attracted towards the on demand service platform with cutting-edge technologies and that meets their on demand service needs by connecting them with millions of service providers. Taking this into account, our team of experts has crafted the finest fiverr clone solution with unsurpassable performance, responsive design, and modern framework.
Also, are you looking for a felicitous online solution that can suit your varying on demand service business concepts and requirements? Then, our scalable fiverr clone solution will be the right choice as it can be tailored readily to fit multitudinous on demand service business ideas. So there is no doubt that you can materialize your on demand service business right away by building a robust on demand service platform with our impeccable and dynamically adaptable fiverr clone solution.
Happy Customers
An epitome of phenomenal customer experience which helps you to make a decision of purchase and enrolment with us.
FAQ and Update History
Curiosity has it's own reason for existing, by questioning anything we arrive at the greater solutions.
Frequently asked questions
We used Swift V5 for iOS and Kotlin for Android
Yes, apps are in the native platform
We recommend scalable cloud servers from Amazon AWS, Digitalocean, or others. The script can be installed in Apache or Nginx.
If you prefer Digital Ocean for Hosting service, you can use the link below to sign up quickly. Also you can get free $100 which will be automatically credited to your account and you can use it for 60 days. Billing will be applicable only after this time period.
https://www.digitalocean.com/refcode=b425207fa9a8
Our script will work based on a single domain license. For that, we will provide you the corresponding license file for your domain. With this file, you can install the script on your server.
By default, we have Stripe for processing the booking payment and tasker payouts.
Yes, We can integrate any payment gateway into iDemand
Software and Server requirements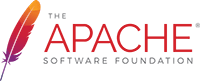 Apache server, the most popularly used web/http server. It can installed as external server or on the same server as per your convenience

Mongodb 4.x

Php 7.4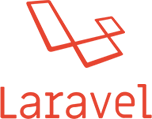 Laravel 8.15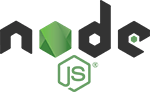 Node.js 12.x

Ion cube loader version 10

SMTP for PHPMailer() function. "sendmail" recommended for linux based servers
Change Log
[Added] Web interface added using React
[Fixed] Bug fixes and some performance improvements
[Added] Stripe SCA (Strong Customer Authentication) Compliant Support
[Added] Android Migrated to API 30 and Scoped storage enforcement
[Fixed] Bug Fixes and Performance Improvements
[Added] Location (Home, Remote & Transport) based categories
[Added] Live Tracking
[Added] Instant Location Management
[Added] Image Optimization
[Added] Categories & Services Translation
[Added] Stripe Connect Integration
[Added] App update Management
[Added] Invite Link Management
[Fixed] Bugs Fixes and Improvement<
Admin :
[Added] Dashboard
[Added] Insights
[Added] Push Notifications
[Added] Roles & Moderators
[Added] User Management
[Added] Tasker Management
[Added] Categories
[Added] Subcategories
[Added] Services
[Added] Jobs
[Added] Bookings
[Added] Settlement
[Added] Settings
[Added] Help
[Added] Terms and Policies
Apps :
[Added] Login & Signup with Facebook,Google,Apple and Email
[Added] Forgot Password
[Added] User home page with Banner, Category & Featured category
[Added] Categories page includes sub category & services pages
[Added] Describe your task
[Added] Book a service
[Added] Hire tasker with sorting
[Added] Payment
[Added] My Bookings & Booking Detail Pages
[Added] My jobs with Add, Edit & Delete options
[Added] Tasker dashboard with recently completed task
[Added] Add ,Edit & Delete services
[Added] Browse jobs
[Added] Add ,View & Remove Portfolio information
[Added] Add, Download & Remove Certificate information
[Added] Instant Chats
[Added] [Added] Share instant snaps,images & location
[Added] Admin Messages
[Added] View own & Tasker Profile
[Added] Edit Profile
[Added] Post & Edit Review
[Added] Review List
[Added] Pay Reward
[Added] Quote price
[Added] Start,Complete,Cancel Booking
[Added] Notification, Email controls & Privacy Options
[Added] How It Works , About , FAQ
[Added] Contact Page
[Added] Help & Terms content
Disclaimer
The views and opinions included about handy/fiverr/upwork or any other Clone are solely for our product's marketing and promotional purpose. Which does not necessarily mirror the views and opinions of the official handy/fiverr/upwork company. The design and code elements of the product are fully-protected under AppKodes liabilities. AppKodes is not dealing with any promotional activities (both direct and indirect) for handy/fiverr/upwork . AppKodes is obliged not to make any defamatory clauses, infringe, or authorize infringement of any legal right from handy/fiverr/upwork.
Do you like our fiverr clone?