Why mytaxi clone solution?
In recent years, there is a very great demand for online taxi booking platforms and so it gained immense popularity among people worldwide. So, it is clear that the tremendous growth of the online taxi business is mainly due to the increase in trend among the people to book taxis with the help of ideal taxi booking platforms instead of waiting for long hours to get taxis at their preferred hours. But, these days, only a very few of those aspiring entrepreneurs come off with flying colors in their online taxi business ventures. Because most of them fail to understand that people will flock only to an online taxi booking platform that is unique and that stands out from other taxi booking sites with innovative and several beneficial inclusions.
But, how to build such a spectacular online taxi booking platform within the budget? will be the main question that will cross your mind now. Undoubtedly, building a comprehensive online taxi booking platform will be a strenuous process unless you make use of a readymade and robust mytaxi clone. This is because a ready-to-use mytaxi clone solution will include key features and technologies to arrive at a feature-rich taxi booking platform easily and speedily. Therefore, utilize a reliable mytaxi clone and make your online taxi business dreams come true.
Notable features of our mytaxi clone
Listed below are some of the most astonishing features of our mytaxi clone solution to impress users on
the taxi booking platform.
SOS alert/emergency option
With this amazing feature of our mytaxi clone solution, each and every user can have a safe ride experience. Therefore, this option will boost confidence among the users to make use of the platform again and again.
Enter contact number to use in case of emergencies

Inform emergency contact or call the police with the SOS alert option

User's location information will be shared immediately
with the emergency contact
Notifications and reviews
With the 'Notification' option, users on the online taxi booking platform will be notified promptly with the status of their rides. And so, users can have a trouble-free ride experience. Also, users can rate and give reviews for their rides.
Know the ride status and cab arrival instantly

Rate the ride and give feedback

Other users see reviews to know about that driver before booking a ride
Live navigation
This surprising feature of our mytaxi clone solution helps the drivers to reach their customers' locations even if they don't have enough knowledge about those places. Our mytaxi clone is also integrated with Google maps for smooth navigation to customer's pick up and drop locations.
Live navigation to pick up customers

Paves the way for a better and smooth ride

Facilitates navigation to customer location with Google maps
Online/Offline mode for drivers
This feature of our mytaxi clone will help the drivers on the online taxi booking platform to receive the ride requests as required by turning their status on/off. So, drivers can take rest and can have rides as per their convenience.
Turn the status on to have rides

The request will be received when a new ride is booked

Turn the status off to take a break
Peek into every single enticing inclusion
of our Mytaxi clone
Technology
Everything is designed, only a few are mastered well, Our script is entirely crafted using the latest technologies.
Web & App Demo
Take a quick glance at the demo of our Mytaxi clone solution to understand its working process and the advanced features and functionalities that are pre-built to arrive at a world-class online ecommerce platform.
User
Try this demo
as you are a user
Set up your pricing form
Generate a pricing form that well fits your online taxi business model and concepts. So, what are you waiting for? Set a suitable pricing plan for your online taxi business now.
Remunerative revenue-generating factors of our mytaxi clone
Some profitable revenue-generating factors of our mytaxi clone solution to earn more on the online taxi booking platform are mentioned below
Placing Google ads
With this revenue factor of our mytaxi clone Admin can make a profit by running Google advertisements on the taxi booking platform. When those ads get more views, Admin can generate revenue easily.
Commission per ride booking
This revenue factor of our mytaxi clone allows Admin to make money whenever there are any new ride bookings occurring on the taxi booking platform. So, for every new booking on the site, Admin will earn a certain commission percentage from it.
Remarkable addons to astound users on the taxi booking platform
Some breathtaking addons that can flabbergast users on the taxi booking platform are mentioned below
Why can you use our mytaxi clone?
With rich expertise in delivering top-notch clone solutions for various online business models, our enthusiastic team of experts has deftly crafted an impeccable mytaxi clone solution with advanced features, cutting-edge technologies, a responsive framework, and so on.
Our readymade mytaxi clone solution is flexible enough to incorporate all required features based on the online taxi business concepts and needs and so will suit any fresh online taxi business model. Also, to show smooth performance across platforms, our mytaxi clone is put through meticulous testing steps. This will surely enhance the reliability of the taxi booking platform and will make people use the platform frequently..
Therefore, to say in a nutshell, using our best-in-class mytaxi clone solution will be the smart way to attain success in your online taxi business venture.
Happy Customers
An epitome of phenomenal customer experience which helps you to make a decision of purchase and enrolment with us.
FAQ and Update History
Curiosity has it's own reason for existing, by questioning anything we arrive at the greater solutions.
Frequently asked questions
Currently cabso is in v2.0.2
Cabso is crafted in MEAN stack technology. MEAN stack refers MongoDB database, Express JS that is used as HTTP server framework.For Android we use Java and for iOS we use Swift V4
Yes, Cabso has the wallet feature.
Yes, It supports multi payment, It has built with multiple payment like cash, credit, wallet or online payment.
Yes it has in app notifications, you'll get notified by ride booking, arrival of driver, ride completion, payment completion.
You can signup or login by using social media like Facebook and Google +
Software and Server requirements

Mongo db version 3.4 or higher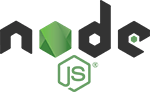 Nodejs 8.x LTS version

SMTP for PHPMailer() function. "sendmail" recommended for linux based servers

Server should have the port number 2195 enabled for TCP – APN (Apple Push Notification)
Change Log
[Added] Android Migrated to API 30 and Scoped storage enforcement.
[Fixed] Bug Fixes and Performance Improvements
[Fixed] Bug fixes and performance improvements.
User App :
[Added] Save favourite pickup and drop location
[Added] Visual redesign Updated
[Fixed] Bug fixes and Performance improved

Driver App :
[Added] Visual redesign
[Fixed] Bug fixes and Performance improved

Web :
[Added] Visual redesign
[Fixed] Performance improvements and bug fixes

[Added] Web version of cabso available for users to book their rides and get seemless experience like apps.
[Added] Session token added in Google Places API to reduce a fare.
[Updated] Migrated to AndroidX
[Fixed] Bugs fixes and performance improvements
[Fixed] Bug fixes and performance improvements
[Added] Live car moving animation
[Added] Driver bank account details
[Added] Driver payment settlement history

User App :
[Added] Login with google and facebook
[Added] OTP verfication using Account Kit
[Added] Ride Now and Ride Later booking
[Added] Wallet option with Add money
[Added] Ride History
[Added] Payment option by Cash, Wallet, Card and Paypal
[Added] Auto Locate using GPS
[Added] Fare estimation
[Added] Profile details
[Added] SOS & Emergency Contact
[Added] Instant Notifications
[Added] Reviews
[Added] Help pages
[Added] Contact admin
[Added] Invite option
Driver App:
[Added] Login with OTP verification
[Added] Driver Document Submission
[Added] Multiple payment options
[Added] Ride History
[Added] Profile, vehicle and document details
[Added] Emergency Contact
[Added] Help pages
[Added] Contact admin
Admin:
[Added] DashBoard page
[Added] Site Management to control site options
[Added] User and Driver Management
[Added] Rides and payment Management
[Added] Manage cab's bodytype, amenities and category
[Added] Commissions
[Added] Help page management
[Added] Landing page managment for User and Driver
Web:
[Added] Landing Page for User and Driver
[Added] Help Pages
[Added] Contact-us Page

Disclaimer
The views and opinions included about lyft/grab clone or any other Clone are solely for our product's marketing and promotional purpose. Which does not necessarily mirror the views and opinions of the official lyft/grab clone company. The design and code elements of the product are fully-protected under AppKodes liabilities. AppKodes is not dealing with any promotional activities (both direct and indirect) for Lyft/grab clone. AppKodes is obliged not to make any defamatory clauses, infringe, or authorize infringement of any legal right from amazon/etsy/fancy.
Do you like our Mytaxi clone?