Product information
With this section in the app users can gain insights into the product details such as shop name, price, feedback if any, etc. This will help the users to know about the products clearly before placing the order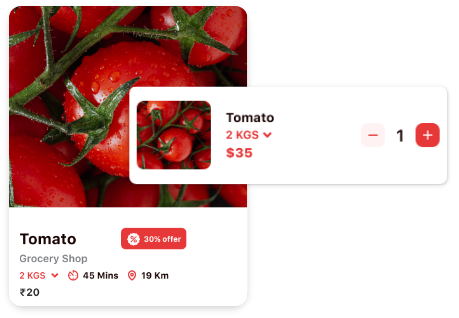 Cart system
This interesting option in our postmates clone will collect the products that are selected by the user on the on-demand delivery platform. So that users can make their payments directly from the cart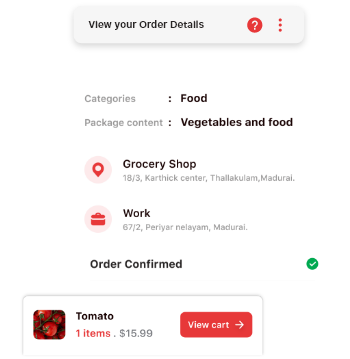 Ratings and reviews
Our postmates clone script enables users on the on demand delivery platform to provide ratings and feedback for the products which will help other users who are about to purchase those items on the platform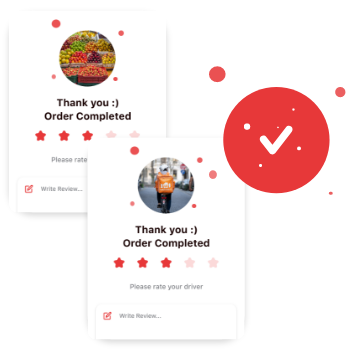 Internal chat system
Our postmates clone script allows the users on the on demand delivery platform to have seamless communication with Admin through the Internal chat system. So, users can get answers to all their order-related questions quickly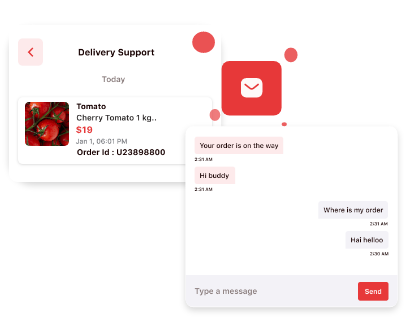 Order tracking option
With this option of our postmates clone script users on the app can track their orders smoothly without any confusion. Users can also provide feedback for their orders easily
Product categories/subcategories
With the product categories and subcategories on the on demand delivery platform users can find their preferred items hassle-free. This feature will grab more eyeballs on the on demand delivery platform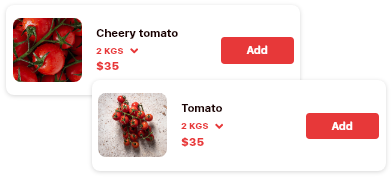 Transport category
With this option of our postmates clone users on the app can get their items delivered from one place to another without any troubles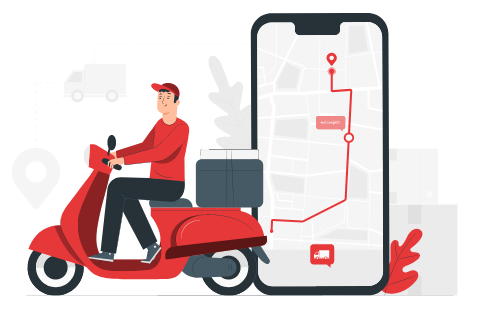 Available products
With this feature users can know all the available products with their key details such as ratings, price, etc. So that users on the on demand delivery platform can know about the products fully before placing the order.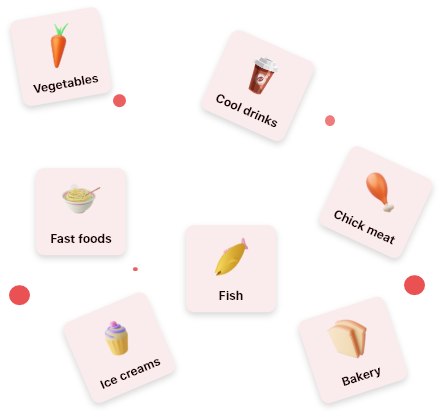 Search option
With this feature of our postmates clone script users can search and find their desired products quickly. This option will ease the product search process of the users on the app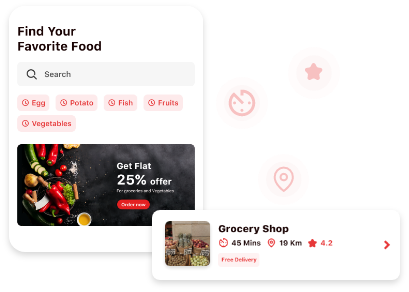 Banner feature
With this option of our postmates clone Admin can place banners on the on demand delivery app and thereby can snatch the attention of a lot of users on the app within a short span of time.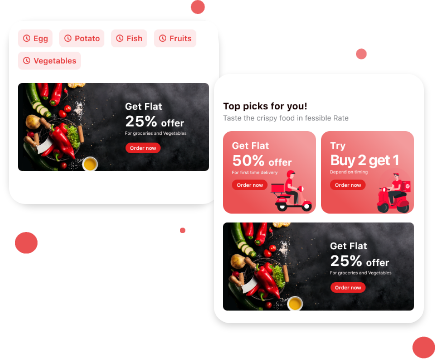 Promotions
Our postmates clone script allows the shop owners to promote their products with prices, offers, etc. These promotions will kindle interest in the minds of users to purchase those items on the platform.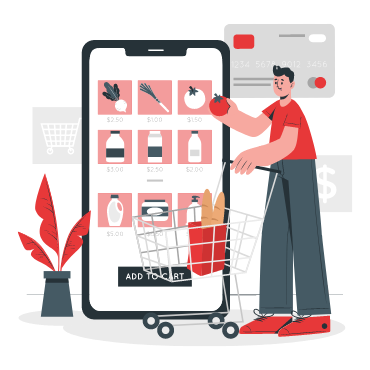 Subscription plans
Our postmates clone script allows the users to subscribe to their preferred plans on the on demand delivery platform