Product Details
This feature equips users with comprehensive item details like pricing, available offers, grocery shop names, and additional information, simplifying the ordering process to the maximum..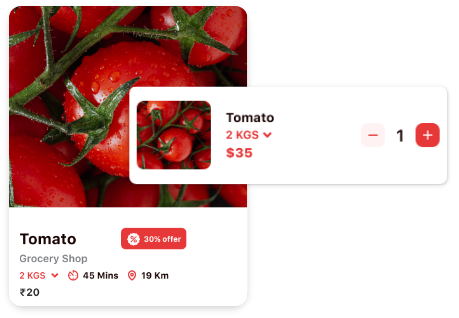 Shopping cart
Users can add items to their virtual shopping cart, review their orders, and make modifications before proceeding to checkout.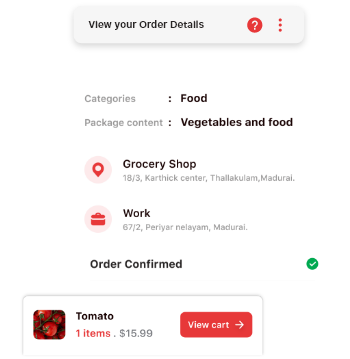 Customer Ratings and reviews
Users can rate and review products, services, and delivery experiences, helping others make better choices and providing valuable feedback to the platform and sellers.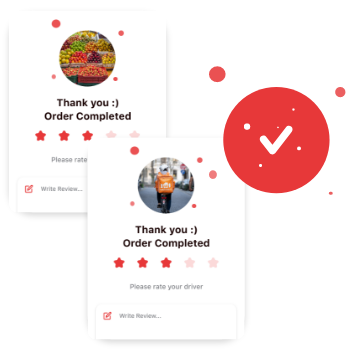 Internal messaging system
Users can communicate directly with the delivery drivers or support team through an in-app chat feature, resolving queries or providing special instructions.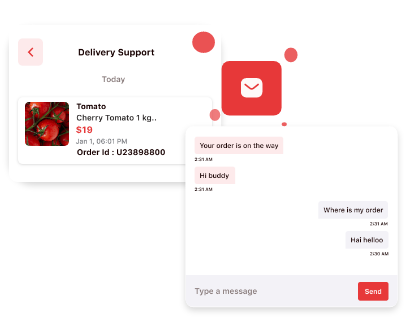 Real-Time Order Tracking
This feature enables users to track the status of their orders in real-time, from confirmation to delivery, providing them with updates and estimated delivery times..
Product Categories/Subcategories
Now, users can efficiently explore a diverse range of item types, streamlining their search for required items..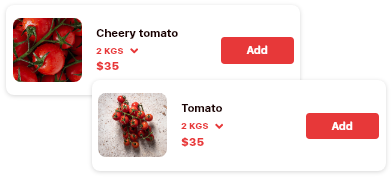 Transportation category
This feature in our delivery app that empowers users to transfer a wide range of items, including documents, laundry, and more, from one place to another effortlessly.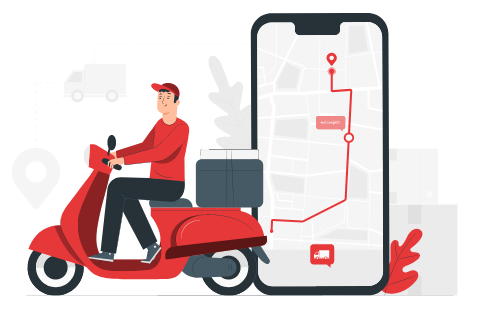 Subscription plans
Our delivery app enables users on the platform to effortlessly subscribe to their desired membership plans, ensuring they enjoy all the benefits.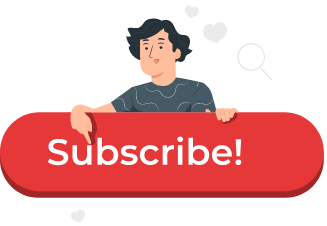 Search functionality
Users can search for specific products or services they want to order or browse through categories and menus to explore available options.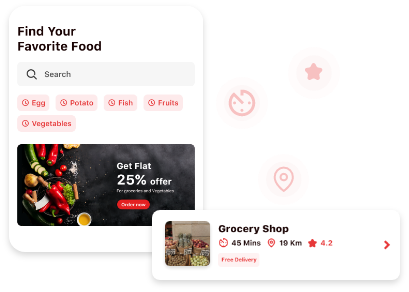 Banner display option
Discover how our delivery app lets you present captivating banners, showcasing popular items, exciting offers, and more to entice users effectively.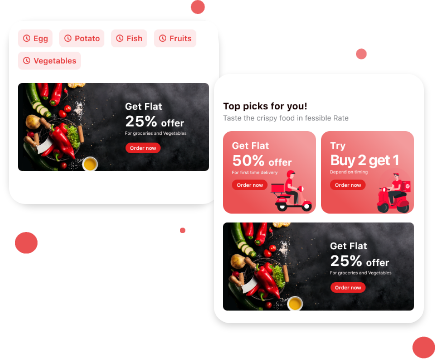 Featured promotions
The app entices customers with promotional offers, discounts, and loyalty programs, ensuring their loyalty. Sellers can capitalize on this compelling feature to promote their items and rapidly gain visibility on the platform. Don't miss out on exclusive deals!