What is Zocdoc clone?
Zocdoc clone is a readymade healthcare app solution that has all the significant features to develop an app like zocdoc. So, with a reliable Zocdoc clone, you can undoubtedly build a unique and comprehensive healthcare app like zocdoc.
How you can make money with a Zocdoc clone?
With the online doctor appointment booking platform that is built with Zocdoc clone, you can easily make money by running Google ads and can also make a profit by getting a certain commission amount for every booking on the platform.
How Zocdoc clone helps to run a lucrative online healthcare business?
With a readymade and easily customizable Zocdoc clone that is pre-built with interesting features and modern functionalities, you can build a robust online doctor appointment booking platform within your budget. Therefore, starting and running a successful online healthcare business is completely possible with such a ready to use and versatile Zocdoc clone.
Does the Zocdoc clone support multitudinous appointment booking models?
Yes. A dynamically adaptable Zocdoc clone solution will surely suit many appointment booking types. So, whatever may be your appointment booking app concept such as doctor appointment booking, appointment booking app for beauty salon, sales and marketing, other business activities, etc, you can get success in your venture with a reliable Zocdoc clone solution.
Video and Direct visit
Chat
Book Appointments
Manage Availability
Ratings and Reviews
Multiple currency and language
Payments
Cancellation policy
Saved doctors
Specialist, Illness, & Insurance
Filters and Search doctors
Doctor and Hospital Profile
Successful Revenue generating factors of our Zocdoc clone
Running Google Ads
Our Zocdoc clone allows the Admin of the app to make money by running Google advertisements on the doctor appointment booking platform. When those Google ads get more clicks and views, Admin can earn more revenue from it.
Pay per booking
For every appointment booking on the platform, Admin can get a certain commission percentage. Therefore, with our Zocdoc clone solution, Admin can make a great profit easily whenever there are any new bookings on the doctor appointment booking site.
Know how Zocdoc clone got a remarkable success
For building doctor appointment booking platform
Years before, it was difficult for the patients to book appointments with their preferred doctors quickly and to get the best online medical services. But this changed after the introduction of the Zocdoc clone. Zocdoc clone played a key role in the development of a feature-rich online doctor appointment booking platform to satisfy the appointment booking needs of global users
Suits many appointment booking models
Apart from serving as a perfect online solution for building a unique online doctor appointment booking platform, a customizable Zocdoc clone has been used widely for building visually stunning appointment booking app for different business verticals such as beauty salon, education sector, marketing field, and also for other business activities.
Zocdoc clone – Future of online healthcare industry
With the increase in the number of people looking for an ideal doctor appointment booking platform, the online healthcare industry will prosper in the future too. Undeniably, Zocdoc clone is the future of the online healthcare industry. But, to capture the attention of millions of users in the long run, the Zocdoc clone must support the inclusion of the trendiest features.
What can you do with our Zocdoc clone?
Our Zocdoc clone is built with all significant features required to arrive at an outstanding doctor appointment booking platform. Also, our Zocdoc clone can be quickly modified to include futuristic functions based on your doctor appointment booking model. So, materializing your online healthcare business dreams is possible with our top-notch Zocdoc clone solution.
Exciting Addons to amaze users on the
doctor appointment booking platform
Chat translator
To eliminate language barriers between the users on the doctor appointment booking platform, the Zocdoc clone should include an advanced chat translator. With this, the users on the platform can view the chat messages in their desired languages.
App personalization
With the inclusion of this feature in the Zocdoc clone, Admin can target a particular location and then customize their application to run only in that specific area. This will greatly help in attracting users in a specific location easily.
Moderation option
An image moderation solution must be included in the Zocdoc clone in order to detect and filter abusive and inappropriate images that are submitted by the users on the doctor appointment booking platform. This will boost the credibility of the platform.
Voice messaging solution
Incorporate voice messaging solution into the Zocdoc clone in order to allow the users on the doctor appointment booking platform to have instant communication. As this feature makes the conversations more interesting, it will grab more eyeballs easily
Smart reply option
The Zocdoc clone should include this smart reply option in order to enable the users on the doctor appointment booking platform to send quick replies for every incoming chat message. This feature will impress users to a greater extent.
Splash screen
The Zocdoc clone should include this splash screen feature in order to give a professional look to the doctor appointment booking application. This feature will astonish users on the platform.
Happy Customers
An epitome of phenomenal customer experience which helps you to make a decision of purchase and enrolment with us.
FAQ and Update History
Curiosity has it's own reason for existing, by questioning anything we arrive at the greater solutions.
Frequently asked questions
We used Swift V4 for iOS and Java for Android
Yes, apps are in the native platform
We use WebRTC for Video Visit. It is a free open source from Google.
MeetDoc uses the Yii framework which is MVC design patterned framework. Yii v2.0 is written in PHP and the database is in mysql
By default, we have Stripe connect payment gateway for booking the appointment and for the doctor payout process.
We recommend scalable cloud servers from Amazon AWS, Digitalocean, or others. The script can be installed in Apache or Nginx.
If you prefer Digital Ocean for Hosting service, you can use the link below to sign up quickly. Also you can get free $100 which will be automatically credited to your account and you can use it for 60 days. Billing will be applicable only after this time period.
https://www.digitalocean.com/refcode=b425207fa9a8
Software and Server requirements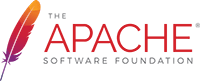 Apache server, the most popularly used web/http server. It can installed as external server or on the same server as per your convenience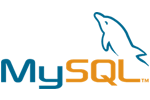 From MySQL 5.6 to MySQL 8.0,for its performance and scalability

Php 7.4

Framework yii2.0, the high performed php framework exclusively used for developing large-scale web applications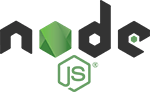 Node.js 12.x

Python Webtest (2.7.*)

Ion cube loader version 10

SMTP for PHPMailer() function. "sendmail" recommended for linux based servers
Change Log
[Added] Android Migrated to API 30 and Scoped storage enforcement.
[Added] Stripe SCA (Strong Customer Authentication) Compliant Support
[Fixed] Bug Fixes and Performance Improvements
[Added] Web interface added
[Added] Digital Prescription
[Added] RTL
[Added] Dark Theme
[Added] Chat block option
[Added] Bug fixes and some performance improvements
[Modified] Access app without login
Admin :
[Added] Dashboard
[Added] Roles & Privileges
[Added] Manage Illness & Specialities
[Added] Insurance & Carriers
[Added] Cancellation Policies
[Added] Hospital Management
[Added] Doctors Management
[Added] Patients Management
[Added] Reservations
[Added] Rating & Reviews
[Added] Report
[Added] Site Settings
[Added] Payment Settings
[Added] Help pages
Apps :
[Added] Patient / doctor login, signup and patient social Login
[Added] User edit profile.
[Added] Custom options to change home page specialities
[Added] Search doctor by filters.
[Added] Doctor & hospital details.
[Added] Bookings, Booking details.
[Added] Instant chats.
[Added] Favourite doctors.
[Added] Multiple languages & currencies.
[Added] Invite friends
[Added] Rating and Reviews.
[Added] Doctor: Update portfolio images and certificates.
[Added] Doctor: Payout preference
[Added] Doctor: Calendar / Availability settings
[Added] Doctor Add / edit slots.
[Added] Doctor: Messages.
[Added] Doctor: Transaction History.
[Added] Doctor: Invite friends.
[Added] Doctor / User Email and push Notifications settings.
[Added] Doctor: Video Visit alert.
[Added] Contact page.
[Added] Help & Terms content.
Disclaimer
The views and opinions included about practo/zocdoc/teladoc/HealthGrades or any other Clone are solely for our product's marketing and promotional purpose. Which does not necessarily mirror the views and opinions of the official practo/zocdoc/teladoc/HealthGrades company. The design and code elements of the product are fully-protected under AppKodes liabilities. AppKodes is not dealing with any promotional activities (both direct and indirect) for practo/zocdoc/teladoc/HealthGrades. AppKodes is obliged not to make any defamatory clauses, infringe, or authorize infringement of any legal right from practo/zocdoc/teladoc/HealthGrades.
Do you like our Zocdoc Clone?